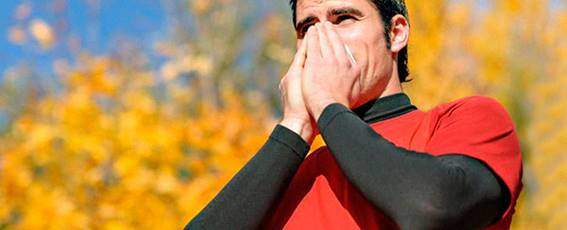 At this time of year, people are more likely to have the classic cold and more conditions related to our immune system due to temperature changes.
Therefore, to be able to avoid and if it is the case cure a cold, we must take proper care about our health, both nutritionally and hygienically.
This is why Nutrisport tells us how we have to act to cure it.
2 THINGS YOU NEED TO KNOW TO HEAL THE FASTEST COLD.
Vitamin C helps reduce the process time.
The first is to know that some scientific studies detail that vitamin C may help reduce time necessary to heal from the cold process. Reason why we should include it when the immune system is more weakened.
We currently find a wide variety of foods rich in vitamin C such as kiwi, tangerine and orange among others.
On the other hand, and if you think that with basic foods you do not meet the needs of Vitamin C, you can always include a food supplement such as VITAMIN C + E.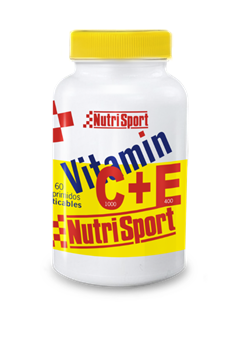 1000 mg of Vitamin C per dose
400 mg of Vitamin E per dose
Bottle of 60 chewable tablets
Reduce physical intensity
The second is that, if you do physical activity, it would be appropriate to reduce the intensity to facilitate the healing of the cold, performing softer activities such as walking or elliptical at a quiet pace.
CAN A COLD BE PREVENTED?
Yes, it is clear that you can prevent a cold by applying certain measures, such as:
Keep a good hand hygiene to avoid and reduce contact with bacteria,
Avoid large temperature changes that cause in our body alterations in the immune system,
Reduce stress
etc ..
Even so, to reduce the risk of cold properly, you should wear a healthy and balanced diet that allows to cover all the needs of vitamins and minerals.
Cover all your nutritional needs
On the other hand, if we are not able to cover all our nutritional needs we can always resort to supplements that help us cover them.
For example, a multivitamin like VITAL PLUS or for the most sportsmen ANTIOXIDANT SPORT PACK o SPORT VITAMIN; all of them formulated with multiple vitamins, minerals and other ingredients that intervene in various functions of our body, ideal for curing the cold.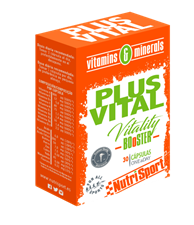 Multivitamin complex with minerals
30 capsules
1 capsule per dose
Other things to consider ...
Repopulate intestinal bacteria
In case the cold gets complicated and finally, under medical prescription, they prescribe you antibiotics or other medications, you should know that the intestine and the gut microbiota can be damaged due to the effect of these medications.
To do this, you must provide food that helps arepoxy intestinal bacteria and that provide nutrients for these.
An option that will promote intestinal recovery are micronutrients such as la L-GLUTAMINE. That's right !, L-Glutamine will not only help to regain strength after training sessions, but it will also strengthen the immune system and prevent cold.
On the other hand, you can also facilitate the repopulation of intestinal bacteria by contribution of probiotics and prebiotics, facilitating an earlier intestinal recovery.
You can find probiotics that help you prevent a cold in different foods such as yogurt, the kefir or the sauerkraut.
Are you not a fan of these foods?
Don't worry, in NutriSport you can find supplements that provide probiotics in your formula like FLAT STOMACH or the TMP60.
Combine Whey Protein with Casein-Caseinates
Contributes to muscle regeneration and development
It contains probiotics.
Now you are ready to face this Fall without trying. You just have to enjoy it.
---
Bibliography:
Efficacy of vitamin C for the prevention and treatment of upper respiratory tract infection. A meta-analysis in children. Vorilhon P, Arpajou B, Vaillant Roussel H, Merlin É, Pereira B, Cabaillot A. Eur J Clin Pharmacol. 2019 Mar; 75 (3): 303-311. doi: 10.1007 / s00228-018-2601-7. Epub 2018 Nov 21. See.
Vitamin C for preventing and treating the common cold. Hemilä H, Chalker E. Cochrane Database Syst Rev. 2013 Jan 31; (1): CD000980. doi: 10.1002 / 14651858.CD000980.pub4. See.
Vitamin C. Alexander J. Michels and Balz Frei. Adv Nutr. 2014 Jan; 5 (1): 16–18. Published online 2014 Jan 4. doi: 10.3945 / an.113.005157. Watch.