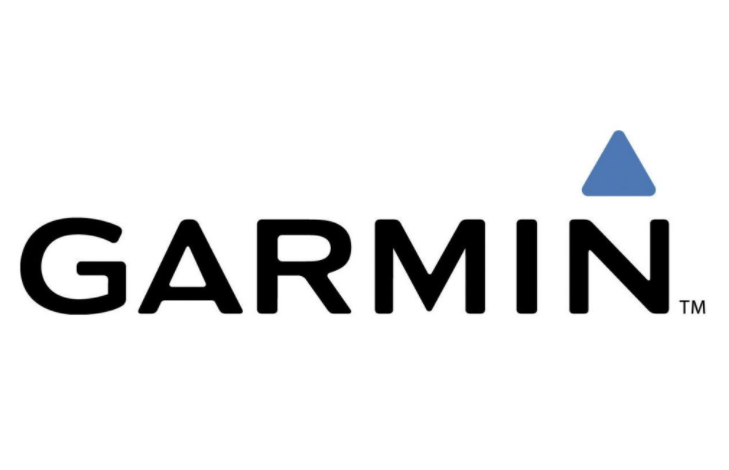 If you are looking for a Garmin GPS watch on this page we show you the best models of the brand.
In addition, you will find an alert service to notify you in your email when the product drops in price.
How can I receive an alert in my email if the price drops?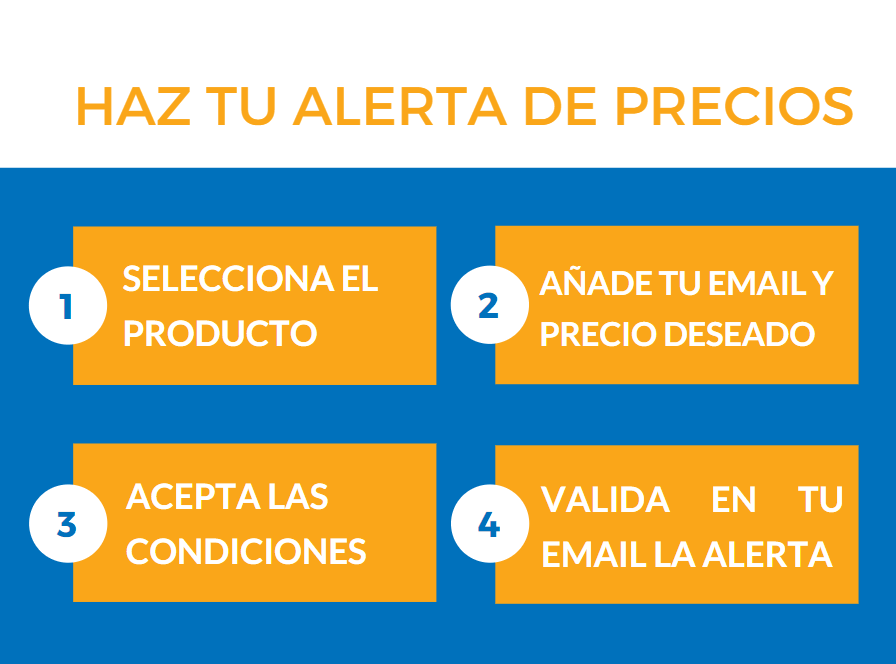 Price history
Statistics
| | | |
| --- | --- | --- |
| Current Price | €137,49 | 30 May 2022 |
| Highest price | €137,49 | 21 April 2022 |
| Lowest price | €105,87 | 14 May 2022 |
Product tracked since January 5, 2022
Change of price:
| | |
| --- | --- |
| €137,49 | 23 May 2022 |
| €105,87 | 14 May 2022 |
| €110,67 | 1 May 2022 |
| €137,49 | 21 April 2022 |
| €121,99 | 3 April 2022 |
Price history
Statistics
| | | |
| --- | --- | --- |
| Current Price | €96,37 | 30 May 2022 |
| Highest price | €156,09 | 17 January 2022 |
| Lowest price | €84,35 | 20 June, 2022 |
Product tracked since December 31, 2021
Change of price:
| | |
| --- | --- |
| €93,96 | 21 June, 2022 |
| €84,35 | 20 June, 2022 |
| €102,78 | 17 June, 2022 |
| €97,16 | 16 June, 2022 |
| €106,42 | 15 June, 2022 |
Price history
Statistics
| | | |
| --- | --- | --- |
| Current Price | €211,99 | 30 May 2022 |
| Highest price | €234,23 | 20 January 2022 |
| Lowest price | €169,00 | 13 May 2022 |
Product tracked since December 31, 2021
Change of price:
| | |
| --- | --- |
| €220,99 | 23 June, 2022 |
| €230,99 | 17 June, 2022 |
| €228,99 | 15 June, 2022 |
| €223,99 | 8 June, 2022 |
| €206,15 | 3 June, 2022 |
Price history
Statistics
| | | |
| --- | --- | --- |
| Current Price | €218,53 | 30 May 2022 |
| Highest price | €233,75 | 21 January 2022 |
| Lowest price | €199,95 | 19 February, 2022 |
Product tracked since January 5, 2022
Change of price:
| | |
| --- | --- |
| €218,53 | 30 May 2022 |
| €219,73 | 27 May 2022 |
| €211,49 | 23 May 2022 |
| €200,00 | 14 May 2022 |
| €212,99 | 2 May 2022 |
Garmin Forerunner 645 Music Slate
Price history
Statistics
| | | |
| --- | --- | --- |
| Current Price | €275,53 | 30 May 2022 |
| Highest price | €480,00 | 13 March, 2022 |
| Lowest price | €270,20 | 23 May 2022 |
Product tracked since March 13, 2022
Change of price:
| | |
| --- | --- |
| €275,53 | 30 May 2022 |
| €270,20 | 23 May 2022 |
| €281,70 | 14 May 2022 |
| €480,00 | 13 March, 2022 |
Price history
Statistics
| | | |
| --- | --- | --- |
| Current Price | €289,90 | 30 May 2022 |
| Highest price | €320,04 | 20 January 2022 |
| Lowest price | €266,20 | 29 January 2022 |
Product tracked since January 20, 2022
Change of price:
| | |
| --- | --- |
| €289,90 | 14 May 2022 |
| €274,90 | 15 April 2022 |
| €289,90 | 7 April 2022 |
| €305,68 | 3 April 2022 |
| €312,99 | 17 March, 2022 |
Price history
Statistics
| | | |
| --- | --- | --- |
| Current Price | €370,99 | 30 May 2022 |
| Highest price | €420,99 | 21 January 2022 |
| Lowest price | €365,00 | 10 February, 2022 |
Product tracked since January 5, 2022
Change of price:
| | |
| --- | --- |
| €370,99 | 27 May 2022 |
| €378,99 | 23 May 2022 |
| €373,99 | 14 May 2022 |
| €398,00 | 3 April 2022 |
| €399,99 | 28 February, 2022 |
Price history
Statistics
| | | |
| --- | --- | --- |
| Current Price | €553,07 | 30 May 2022 |
| Highest price | €583,00 | 21 January 2022 |
| Lowest price | €499,00 | 2 March, 2022 |
Product tracked since January 5, 2022
Change of price:
| | |
| --- | --- |
| €553,07 | 23 May 2022 |
| €560,40 | 14 May 2022 |
| €556,00 | 1 May 2022 |
| €559,99 | 3 April 2022 |
| €569,00 | 13 March, 2022 |