Results IRONMAN 70.3 Lanzarote 2022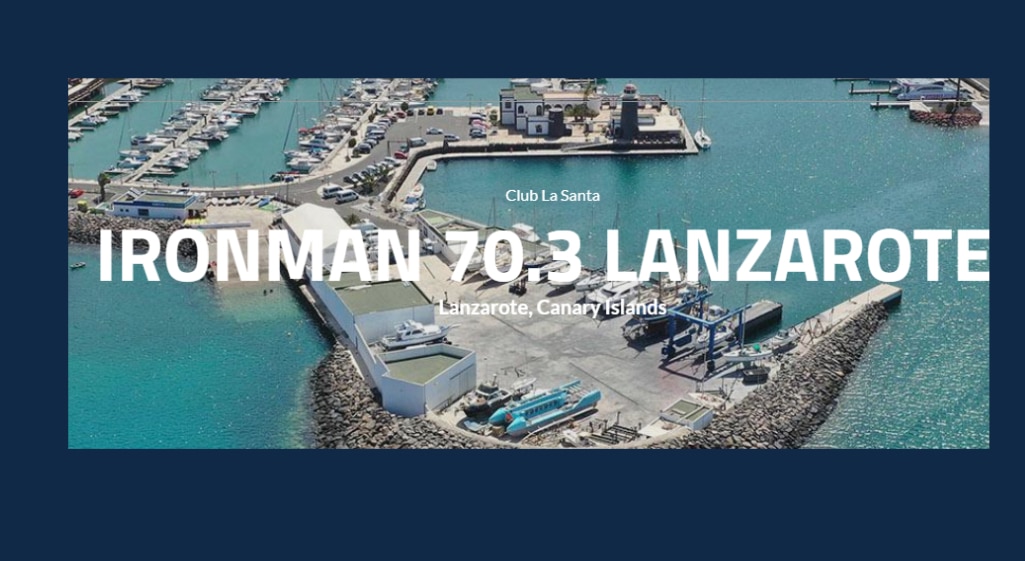 Today, March 19, the tenth edition of the Club La Santa IRONMAN 70.3 Lanzarote where Léo Bergere y Katrina matthews They have taken the victory.
The competition began at 7:00 am local time with a 1900m swim followed by a 90km bike ride and ending with a 21km run.
You can consult the race chronicle in the following news.
Men's classification IRONMAN 70.3 Lanzarote 2022
| | | |
| --- | --- | --- |
| Site | Name | Time |
| 1 | Leo Bergere | 03:55:44 |
| 2 | Kyle Smith | 03:56:11 |
| 3 | Florian Angert | 03:57:37 |
| 4 | Clement mignon | 03:58:56 |
| 5 | Leon chevalier | 03:59:25 |
| 6 | Jonas hoffmann | 04:00:55 |
| 7 | Boris Stein | 04:02:21 |
| 8 | Gabor Faldum | 04:02:58 |
| 9 | Christopher de Keyser | 04:04:20 |
| 10 | Gregory barnaby | 04:04:45 |
| 11 | Sybren baelde | 04:06:40 |
| 12 | Stenn Goetstouwers | 04:07:16 |
| 13 | Nathan Menant | 04:07:24 |
| 14 | Oliver Martinussen | 04:07:44 |
| 15 | Tom Lecomte | 04:07:55 |
| 16 | dry matthys | 04:07:56 |
| 17 | Lars van der Knaap | 04:08:14 |
| 18 | leonard arnold | 04:08:40 |
| 19 | Niek Heldoorn | 04:08:47 |
| 20 | Jordi Montraveta Moya | 04:09:06 |
| 21 | Georg Enzenberger | 04:09:21 |
| 22 | Christoph Mattner | 04:10:01 |
| 23 | Kevin Maurel | 04:10:45 |
| 24 | Paphiel pareyn | 04:11:17 |
| 25 | Erik Merino | 04:11:18 |
| 26 | Michael Weiss | 04:13:21 |
| 27 | per van vlerken | 04:13:41 |
| 28 | Will draper | 04:16:28 |
| 29 | Pavel Hradil | 04:16:41 |
| 30 | Nicholas Ward Muñoz | 04:19:15 |
| 31 | Morgan Davis | 04:19:57 |
| 32 | Timothy van Houtem | 04:21:02 |
| 33 | Colin Norris | 04:23:01 |
| 34 | Arnaud Margot | 04:24:00 |
| 35 | Adrian Lainez | 04:28:37 |
| 36 | Robert deKorte | 04:28:47 |
| 37 | Albert Ashkengren | 04:29:26 |
| 38 | Sean Husband | 04:32:43 |
| 39 | yann-rocheteau | 04:42:43 |
IRONMAN 70.3 Lanzarote 2022 women's qualification
| | | |
| --- | --- | --- |
| Site | Name | Time |
| 1 | Katrina matthews | 04:17:46 |
| 2 | Anne Haug | 04:21:23 |
| 3 | Jess Learmonth | 04:23:44 |
| 4 | lucy buckingham | 04:33:20 |
| 5 | Els Visser | 04:35:17 |
| 6 | Marjolaine pierre | 04:36:19 |
| 7 | Lydia dant | 04:39:53 |
| 8 | Giorgia Priarone | 04:41:59 |
| 9 | Diede diederiks | 04:42:28 |
| 10 | Elisabetta Curridori | 04:46:09 |
| 11 | Shiva leisner | 04:54:15 |
| 12 | Rachele Botti | 04:58:23 |
| 13 | Verena Walter | 05:04:27 |
| 14 | Jenny nilsson | 05:06:38 |