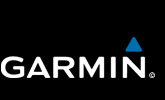 WebUpdater is a free application that allows you to update the firmware of the Garmin unit. Download the latest version of the application and you can check and install the latest updates, all automatically and without needing to be looking for the update on the Garmin website.
How to do it:
Download the software from this link.
Connect your Garmin device to your computer with the

Garmin USB cable, then start WebUpdater on your computer. On the Start / Programs / Garmin menu, click on WebUpdater and follow the instructions to complete the update of your Garmin GPS.