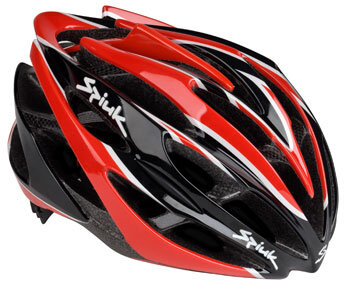 This year, The Caco Daggon is used by the Pro Tour Ag2R-La Mondiale team, the professional MTB team BH-Suntour, Anna Villar (Spanish MTB champion), Larrinaga (Spanish cyclocross champion), Eneko Llanos in tests of Tri Cross, Virginia Berasategui to train, and the Seguros Bilbao, Extremadura-Spiuk, Veranda Rideau, Chilean team, Mutua Levante-Cafemax teams
SPIUK's new top-of-the-range helmet promises to be one of the benchmarks this season. It is a helmet for professional use that will be available to everyone.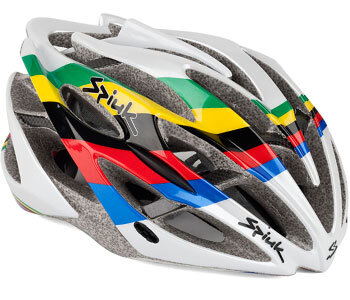 Emphasis has been placed on seeking an aggressive and current aesthetic that is in line with market trends. In any case, the new design of the DAGGON maintains "the touch" SPIUK in its forms, one of the hallmarks of the brand. Lightweight, comfortable and well ventilated, the DAGGON is built with the latest Inmolding Multicarcasa technology.
Structurally it is endowed with an internal framework of a high-performance polymer as a skeleton that is covered with expanded polystyrene, which in turn, to provide it with greater rigidity if possible, is reinforced with high-modulus carbon inserts in the nerves of the helmet.
This technology has allowed SPIUK is to create a lighter and much more ventilated helmet to be able to design larger openings without endangering the reliability of the helmet, enabling the DAGGON to pass all the controls and impact tests successfully obtaining the approvals without problems CE, European homologation and CPSC, the American homologation.
The excellent ventilation of the DAGGON is achieved with the opening of 27 openings of studied dimensions, which in operation provide a large flow of air and a large cooling front and perimeter making the new helmet of SPIUK probably the coolest and safest helmet on the market.
The great comfort of the DAGGON is provided by the studied form of the hull vault created after extensive studies of anthropometry and cranial morphology. The internal straps are covered with soft and soft pads, which can be exchanged with an anti-insect net that is also included as standard with the helmet.
The rear adjustment is provided by the successful COMPACTFIX2 clamping system, already incorporated in other SPIUK brand helmets as in the NEXION or the ZIRION, the COMPACTFIX2 is precise, safe and simple. MAIN FEATURES: - In-mold helmet with multi-carcass - Carbon fiber reinforcements - Excellent ventilation, 27 openings - Exclusive SPIUK interior shape - Includes anti-insect pads and net - COMPACTFIX rear adjustment - Weight: 270gr Sizes: SM (53-58) ML (56-62)
You can find all the information in this link