Swimming training: As a matt pool can help you improve the quality of your workouts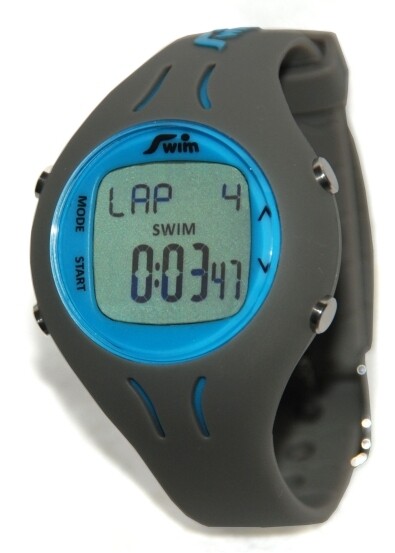 Pool-Mate is a watch specially designed for swimming pools, which offers you during the swimming session all the relevant information that is needed to know and improve your workouts.
In other training sessions such as running or cycling, triathletes use pulsometers / gps to measure data such as Speed ​​and Distance, but what about swimming?
In Triathlon News, today we show you a small article, so you can know what "Pool Mate" is and how it can help you improve the quality of your Swimming sessions.
Numerous studies and international coaches highlight the importance of the number of strokes as a method to evaluate the increase in the effectiveness of swimming. Reducing the number of strokes per turn increases efficiency. Pool-Mate has a system that measures the effectiveness of swimming. With these data both the triathlete and the trainer can see the evolution over time, in addition to other aspects that are also important when making workouts, such as lightness, resilient elastic strap, ease of reading data in the screen, stainless steel buttons, light and security lock.
This watch is marketed as Pool-Mate and Pool Mate PRO. The main difference between the two is that the PRO allows the data of each session to be transferred to the computer as well as its management using special software.
The main data provided by the watch are:
- Swim distance (The length of the pool is entered during the initial setup of the watch)
- No. of lengths made (laps)
- Total time spent
- Calories consumed (During the configuration process the weight of the individual is established)
- Number of strokes average since the start is tightened. (Count the one-handed strokes, therefore if the result is 10 it implies 20 strokes, 11 will be 22 strokes, etc ...) - - - '
- Speed ​​to the 100m. Give the time in seconds with a mean to the 100m.
- Efficiency. Calculates the distance and time per stroke using these values:
<30 Excellent
30-40 Very good
40-50 Better than average
50-70 Average
> 70 Below average
In this way you can see the progression in the improvement of the "quality" of the stroke.
In addition, it is not necessary to do a somersault for the length to count, just by touching the wall, turning around and continuing to swim, you recognize that you are doing a new length.
You also have a Stopwatch option for when you do exercises that do not give a full stroke cycle. For example, when doing foot exercises, the turns will not be calculated.
Not only does he recognize the Crol style, he also recognizes the back and breaststroke style.
Do you already have Pool Mate? Have you trained with him? Tell us opinion through FB
For those who do not yet have, you can find both models in sports stores or online. The online shop of Bestiaz is currently offering this product with a very good price, fully recommended: http://www.bestiaz.com/t/marcas/swinovate