New POLAR CS500 Tour de France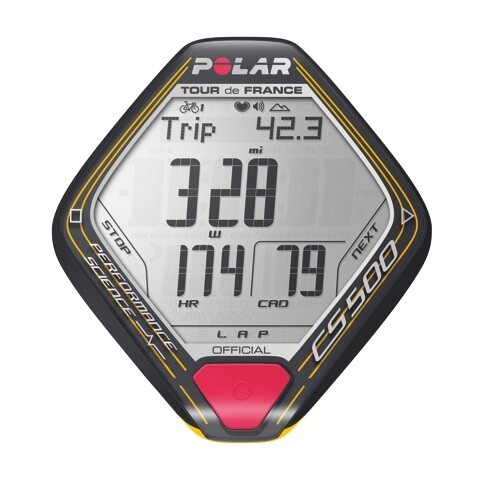 POLAR continues betting on the great cycling laps with the special edition of its latest revolution in the cycling sector, the Polar CS500 Tour de France.
The products of the Finnish brand are the ones chosen by the great majority of professional cycling teams for their preparation and competition in the great cycling races of the world, including the Tour de France.
On the occasion of the closeness of the French round, POLAR launches the new POLAR CS500 Tour de France, which incorporates as an important novelty with respect to its previous model that the registration capacity has increased considerably.
The new POLAR CS500 Tour de France is specially designed to increase safety while pedaling. Its robust design and decorated with the traditional yellow colors of the Tour de France, as well as the large flat screen and the tactile system of access to the multiple information that this Cycling Computer offers, makes it ideal for mountain bikers as well as road they do not want to lift their view of the road for a single second.
Particularly lightweight (50 gr), easy to use and easy to install (possibility both in the handlebar and in the power) the new POLAR CS500 Tour de France is designed for those bicycle lovers who seek to improve their performance. For this, POLAR offers two exclusive functions in this model of cyclocomputer:
- Notices 'Drink Reminder', configurable according to different parameters (calories, time, distance ...) that remind the cyclist's need to hydrate
- 'Training Load' (training load), which indicates in a graphic and visual way the fitness after training, thus allowing the decision to make new sessions or rest.
The Polar CS500 Tour de France will be compatible with the highly anticipated Kéo Power power sensor, which will soon be available in Spain only in authorized POLAR stores.