New Polar RCX5 for Triathlon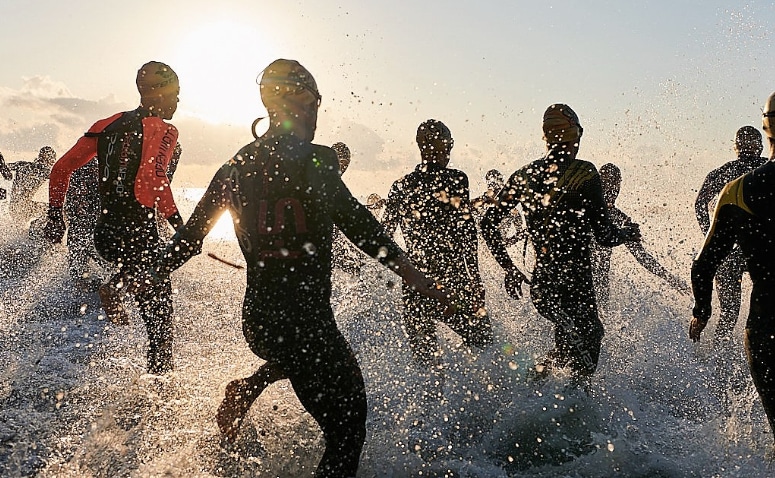 El POLAR RCX5 It is a product designed for triathlon that allows the reception of the heart rate under water, being able to change from one sport to another quickly and easily. Sporty, with a large, flat screen to see the information at any angle of light, with 4 lines of information configurable by the user and with buttons strategically located for easy handling on the move, they make it the object of desire for new and veteran sportsmen and women. endurance.
El POLAR RCX5 It allows you to determine the sports that are going to be practiced -running, cycling, swimming and others- and quickly change from one discipline to another since it automatically recognizes the sensors of each one of them. The POLAR RCX5 records heart rate even under water thanks to the new transmitter WearLink+® Hybrid.
This new model is compatible with career sensors FLEECE s3, WIND speed and cadence sensors for cycling and with another great novelty for this year, the POLAR GPS-G5.
The POLAR GPS G5 sensor only weighs 34g. Y It has an autonomy of 18h. Its battery is rechargeable both on the go and at rest, which makes it ideal for big and long adventures.. This sensor offers speed and distance data and also records the route to view it later on a map.
All the information of the POLAR RCX5 can be downloaded to the online training diary Polar Personal Trainer where with all the improvements made, planning, analyzing and following the training will be very easy and visual, setting a new standard in the market.
Your new functions as ZoneOptimizer which sets personal heart rate zones for each training session based on your current fitness level or Racepace that allows the user to be guided based on a time or distance objective, adjusting the speed necessary to reach it, will delight the first users
More information: http://www.polariberica.es/es