The Smartphone, your new personal trainer. The best 5 Apps for the Triathlon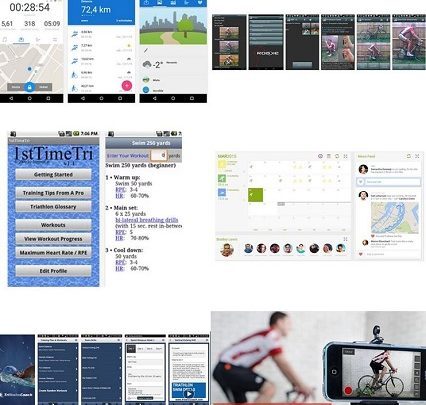 We present you 5 Apps that will help you generate and plan your training routines by controlling your movements and optimizing your performance to exceed your marks day after day:
Currently, there is a fervent need to time our steps, measure our routines and analyze our habits not only to improve our quality of life and try to make it healthier, but also to improve our performance at all levels: personal, professional and sports.
In the sport field, every day more camouflaged in society as a way of life, we want to be at 100% and make statistical measurements at the moment of our achievements and progress, therefore, that instrument that was born only to call or write text messages , today he becomes our guru, who follows our steps and controls our day to day.
TRIATHLETA, IF YOU DO NOT REGISTER YOUR STEPS, DO NOT TRAIN!! We present you 5 apps that will help you generate and plan your training routines by controlling your movements and optimizing your performance to exceed your marks day after day:
Tri Swim Coach
The application that will improve your swimming technique and will help you to mastery every movement optimizing your times. You will train with Kevin Koskella and his team sharing their experiences through demonstrative videos in which you can analyze the execution of each movement and each stroke in order to acquire the correct swimming technique. Personalized training plans (both for swimming pool and open water) for a better performance, working the balance in the water, the position of your head, breathing, leg blow ... If you have any doubt, you will have direct contact with Koskella and his team. (App of payment for Android, for Iphone you can find free podcasts with the advice of Kevin Koskella)

First Time Tri
The App for those who want to start in the world of triathlon. It offers a dynamic and personalized training plan of 12 weeks with detailed daily exercises choosing the level in which it is found in each of the disciplines. As well as, advice on the career technique, the right equipment or nutrition. (App of payment for Android and IOS)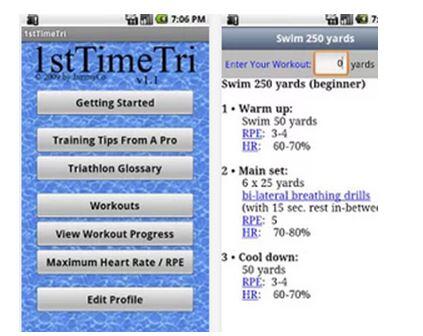 Bike Fast Fit
An App that allows the cyclist to record themselves while pedaling their bicycle, on a roller, so that later they can analyze and adjust their position by measuring the angles of the key anatomical points (knees, shoulders, arms, feet and torso) in this discipline, to improve your technique and running performance. This application is not a substitute for a good study carried out by a professional but it can be very useful. It is paid and is available only for IPhone but for the Android operating system there is a similar App called Roadie Bike Fit, which has been considered one of the "best cycling applications for Android" by bikeradar.com this 2015. This application instead of video uses still image to adjust our position to the bicycle.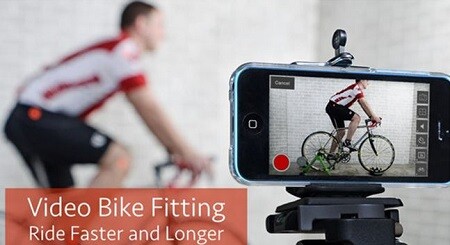 Download Bike Fast Fit

Download Roadie Bike Fit
Runtastic
The top ten applications for those passionate about running, but can also use those who go for a walk or ride a bike. A personal trainer that motivates you to continue working to achieve your goals and optimize your performance. Use your Smartphone's GPS to provide training information in real time (time, distance, level changes in the field, calories burned ...). In addition, you can set your objectives beforehand by time and distance, pick up the time lapses and even keep a personal training diary. Real-time synchronization between the App and the user's personal account in http://www.runtastic.com/es.
Emphasizes in its new version, the hydration function that informs the liquid requirements. It has also launched two specific versions for road cycling (Runtastic Road Bike) and Mountain Bike (Runtastic Mountain Bike) thus converting your Smartphone into a cyclocomputer. (Free for Android and IPhone, although there is a paid version of PRO). Join your virtual community and share your experiences by challenging and challenging other users and friends.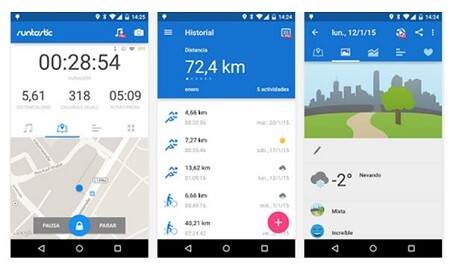 Video: https://www.youtube.com/watch?v=_kBL06wZNkA
Endomondo
One of the pioneer and most popular App for running and cycling, and as Runtastic, has a powerful social network where you can share your workouts and challenge your friends or users. Your times, your rhythm, your speed, calories, altitude, hydration needs everything is recorded besides that we can receive a feedback for each km traveled while telling us the weather it does. Its users highlight: its GPS connection, stable and difficult to lose; the simplicity of its use, the possibilities offered by real-time interaction in social networks and its useful sound information. (Free available for IOS and Android operating systems)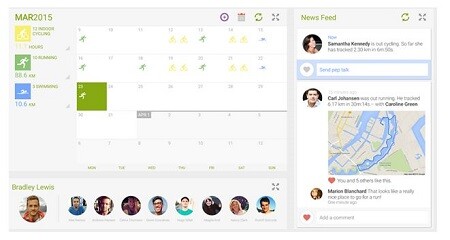 Video: https://www.youtube.com/watch?v=vnngimwuu3A
Author: Verónica del Valle
And you? Do you use other App? Tell us