How does hyperthermia work to treat injuries? Marina Damlaimcourt tells us Olympic Triathlete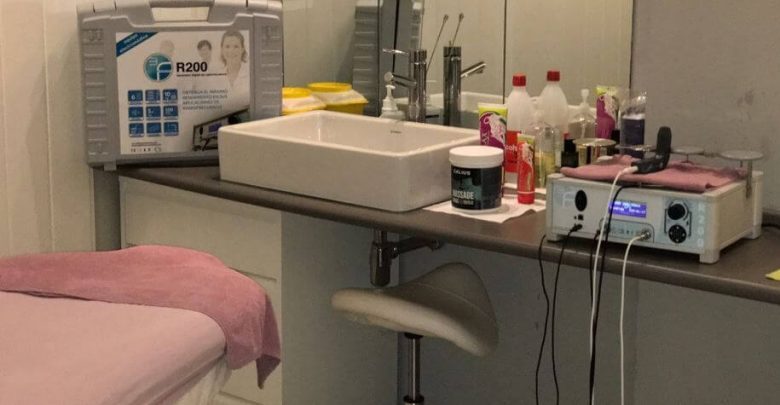 Marina Damlaimcourt represented Spain in the London Olympics and in more than 50 international competitions, and has been successfully treated several times with this type of treatment
In the next interview Marina Daimlamcourt tells us how his work has been with the Physio Pinar Clinic in Madrid to treat different injuries with the hypermetry machine and thus to know better what their benefits of Hypermetry for the recovery of athletes.
Marina Damlaimcourt represented Spain in the London Olympics and in more than 50 international competitions, which highlights his triumph in the Schliersee European Cup in 2003, the podium in the Huatulco 2011 world cup and the fourth positions in the world cups of Guatapé 2013 and Ishigaki 2011. It has also been 6 times champion of Spain between aquathlon-duathlon-triathlon and last year won in the prestigious triathlons of Fuente Alamo y Pálmaces, and few weeks after the Castilian-La Mancha Marina appointment announced her retirement as elite triathlete to dedicate herself to work as a coach. Marina also competed in the middle distance test, highlighting her triumph in the Challenge Salou in 2015.
Hello, Marina. You have treated injuries with the hyperthermia machine at the FisioPinar Clinic in Madrid. What is the treatment?
Yes, I have treated several injuries, although not only have I used the hyperthermia machine For that.
The injuries that I have treated are injuries that almost every athlete usually has at some time, injuries due to overload or trauma (tendinitis, fibrillar tears, fissures or bone fractures, but I've also used it to recover muscularly of training and competitions.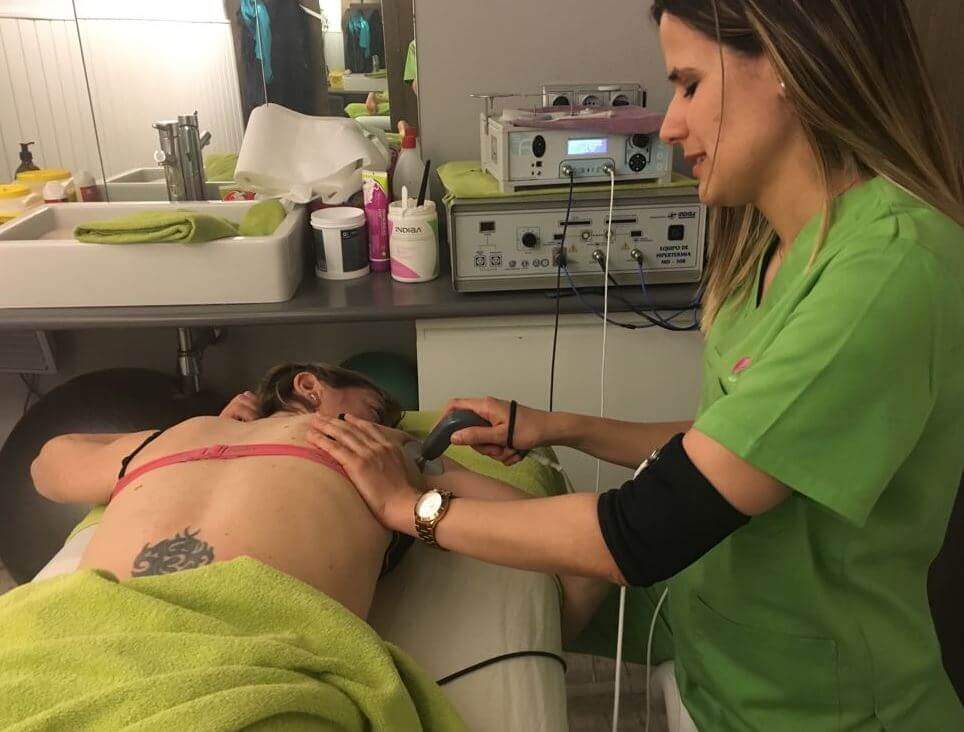 The treatment is to apply a high frequency current to the patient through an electrode and a metal return plate that is placed on the side opposite the electrode. This current or energy passes through us causing an increase in temperature in the tissues through which it passes. This increase in temperature produces a series of benefits to the damaged tissue (it increases blood flow, increases nutrients and oxygen, improves microcirculation and cell regeneration, produces analgesic effects ...) that make the regeneration and healing of tissues faster. At the same time the analgesic effect it causes us less pain and when the temperature increases it produces a drainage effect that comes in handy when it comes to eliminating edema or waste substances.
What did you feel when you used it?
When you treat yourself with hyperthermia, The first thing you feel is heat in the area to be treated. That heat is more or less deep depending on the injury and the current that you are applying. Since in these treatments, we mainly work with 2 types of current (capacitive and resistive). So you can notice either a pleasant and relaxing warmth or a deeper heat not so pleasant, but that is well supported.
Normally, at the end of the treatment the first thing you feel is less pain and if there was inflammation before treating you, usually the inflammation has disappeared.
How did it go?
Me personally it's a treatment that works very well for me. After London, I was bothered by a foot for a long time, finally everything ended with a "horse" tendinitis in an achilles. After several months without being able to run, they told me about the treatment. I decided to try and in less than 15 days I was already running. From the first day I noticed a lot of improvement. And since then I have used it several times to treat a specific injury such as a crack in a rib or a broken fiber that I had after a race.
Each person is a world and the same does not work for us all. But to me it is one of the treatments that best suits me. I wish I had met him before !!!
I recommend it because I trust 100% in him and in the people who apply it to me. In fact I have found that it is also useful for non-purely sports injuries. My husband suffered a severe injury to a nerve and thanks to hyperthermia, among other things, he regained 100% the functionality of his nerve and arm.
What benefits do you have for the athlete?
Accelerates the recovery processes of bone, tendon and muscle injuries. It is also a Useful tool to prevent injuries and diseases if used regularly because it produces a series of benefits in the body.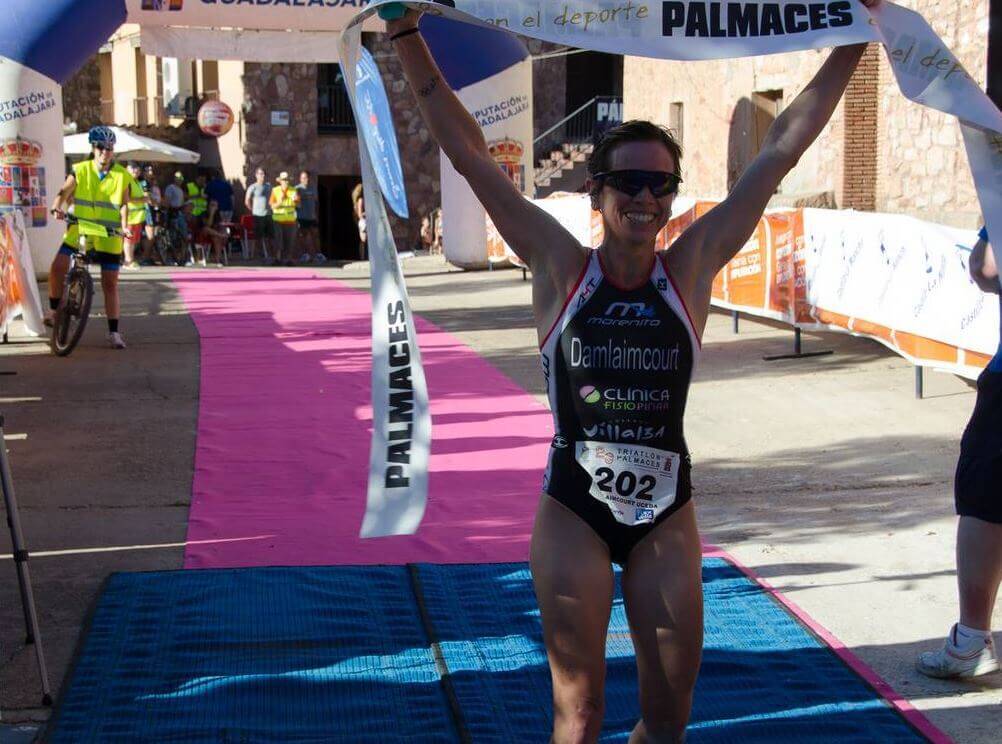 As a coach that you are and an elite athlete that you have been, could you advise our readers when it is good to use this treatment?
It is good to use it, whenever possible, both before and after competitions or strong training since it helps to regenerate tissues, eliminate waste and has an important analgesic effect. This helps in our recovery and we will surely injure ourselves less.
On the other hand, in case of injury I recommend using it especially in bone and tendon injuries. From my experience it is a non-invasive treatment that works quite well.
Last year you announced your retirement from professional sports, but is the "worm" of the competition still stinging you?
Well in the end a professional athlete often carries in his character the "worm" of the competition. I now compete for other things?
But the sport will always be there. It's what I like the most, I've always loved training, almost more than competing ... That's why I do not know if I'll return to an official competition ... simply "biting" me with someone in training or I am amused myself.
Right now I have my head in other things and I have just enough time to be able to keep in shape without further ado, but who knows ... maybe one day I'll put on a bib again. Although I suppose that no longer in a professional manner.
Contact Clinic Fisiopinar
Street of Caleruega, 18 28033 Madrid
T