Clemente Alonso achieves third place at the Ironman in Frankfurt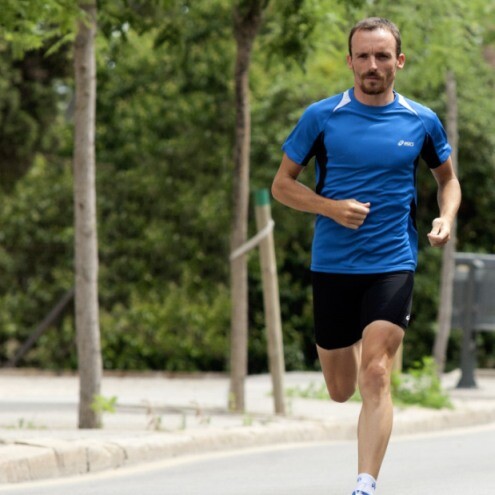 Marino Vanhoenacker from Belgium and Switzerland's Caroline Steffen win the Frankfurt ironman
Vanhoenacker finished the test with a final time of 8:03:31, followed by German Sebastian Kienle and Spaniard Clemente Alonso in third position with a final time on the finish line of 8:14:04.
Alejandro Santamaría, finished the competition in a great ninth position with a final time of 8:38:45.
Vanhoenacker completed the swim in 45:07, the 180 km of bike in 4:26:26 and the final marathon in 2:48:19 to finish the test in a time of 8:03:31 with a lead of 6:24 on Sebastian Kienle from Germany and 10:33 on the Spaniard Clemente Alonso McKernan.
We must highlight the great performance in the marathon of Clemente Alonso McKernan where he managed to climb from 6th to 3rd place doing the 42 km in 2:45:10.
Classification
1 Marino Vanhoenacker (BEL) 8: 03: 37
2 Sebastian Kienle (GER) 8: 09: 55
3 Clemente Alonso-McKernan (ESP) 8: 14: 04
4 Andreas Raelert (GER) 8: 17: 36
5 Jan Raphael (GER) 8: 18: 17
6 Jeremy Jurkiewicz (GER) 8: 23: 24
7 Stephan Vuckovic (GER) 8: 31: 37
8 Uwe Widmann (GER) 8: 37: 40
9 Alejandro Santamaria (ESP) 8: 38: 45
10 Bart Colpaert (BEL) 8: 40: 18