The Huatulco World Cup hosts the third round of the circuit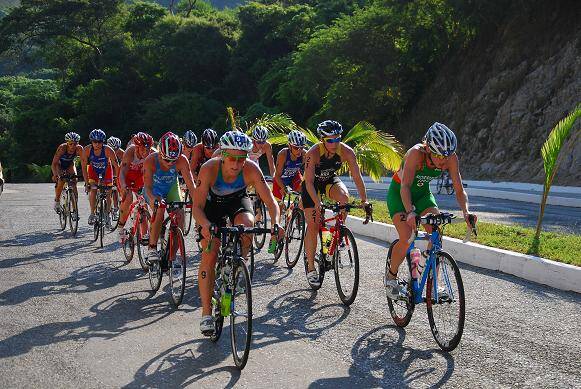 For the fifth consecutive year, Huatulco hosts a Triathlon World Cup competition, the event will be held this coming Sunday, May 6. The third round of the ITU Triathlon World Cup reaches Mexican lands marked by the dispute of the last points that will give access to the Olympic classification. The final date is approaching and the triathletes rush their options to be present at the London appointment.
The competition will take place on one of the most difficult routes of the different tests that make up the World Cup. In the first place, they will make a 1.5 km swim through the bay of Santa Cruz, and then carry out eight laps through the center of the city until they complete the 40 km regulation of the cycling segment. Throughout this section the triathletes will have to carry out several climbs on a very technical and demanding circuit, including a hill with a drop of 24%. The last sector of the foot race will consist of four laps of 2.5 km each that will include two hills with a notable level of difficulty.
On the part of Spain, Marina Damlaimcourt and Marta Jiménez will take the starting line in the elite female category and the Galician Iván Raña in the elite male event. The Madrilenian finished in third position in the 2011 edition, and like Raña -5th in 2011-, she is fighting to secure third place in Spain for the Olympics. From london.
Among the candidates for the final victory, the Danish Line Jensen, the Mexican Claudia Rivas, the Brazilian Pamela Oliveira, the Ecuadorian Elizabeth Bravo, the Polish Agnieszka Jerzyk, the Slovenian Mateja Simic, the Russian Alexandra Razeranova or the Czech Radka Vodickova start with options. All of them will fight for the podium together with the two Spanish representatives.
While in the elite male category, along with Raña the Portuguese Joao Pereira, the New Zealander Ryan Sissons, the Argentine Gonzalo Tellechea, the Italian Davide Uccellari and the Mexican Arturo Garza, among others, will also fight for victory.
---------
Competitions start time - Spain:
Date: Sunday 6 of May
Elite female test: 15:00
Men's elite test: 17:45
The tests can be followed through the website www.triathlon.org/live.
FETRI