Maria Pujol wants to do a Sprint Triathlon and a Half Ironman in less than 14 hours.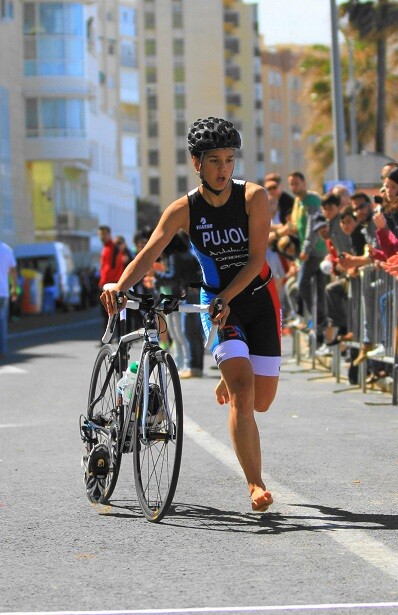 The Sevillian triathlete María Pujol has a challenge this weekend, she wants to finish two triathlons in a row, one in the sprint distance and the other in the middle distance in a time of 14 hours.
These are his statements:
I had been wanting to challenge my mind, my body for a long time and, when I saw the opportunity to do in the Posadas Triathlon, a mythical in our land, a sprint triathlon and a half Ironman in 14h, I thought I WANT, I CAN. This is my moment!
On Saturday, June 23 at 18:30 p.m. there will be the Sprint Califas de Hierro; I will swim 750 m in the Hornachuelos Reservoir, 19 km by bicycle in the vicinity to finish running 5 km through the town of Posadas.
On Sunday June 24 at 8 am, I will start the I Calima Desafío Posadas where I will do 2200 swimming, 80 km by bicycle and 22 km on foot.
I know that I will face high temperatures, around 40ºC, and a tough bike circuit, but the greater my desire to achieve this challenge. It will be a unique experience in which I will have to push my body and mind to the limit during these 2 triathlons. I am not a specialist in long distances or tests of such toughness but I do know what I can do. In 2010 without training specifically I managed to finish the Doñana Challenge in 3rd position. For now the best experience I have had in sports, your mind gets to connect in such a way to your body to get what you want that you even get scared.
In life I look for my limits, that barrier that makes you feel unique and special when fighting for your goal. I haven't found them yet!