Is it a good idea to have protein for dinner?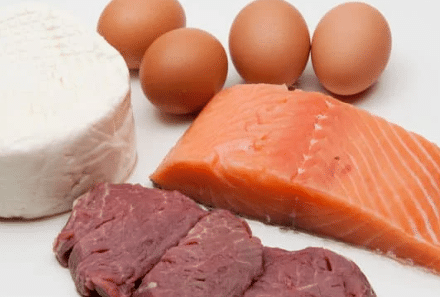 Many people have doubts about protein consumption in general and its use as a main meal.
Many people choose take protein for dinner instead of foods rich in carbohydrates, such as bread, pasta or rice.
Proteins help repair and build muscle and speed up metabolism.
But Is it really a good idea to eat protein for dinner?
The benefits of eating protein
Science is supporting the role that proteins play in slow down the absorption of carbohydrates y maintain sugar level in more stable blood.
This not only reduces hunger, but also helps prevent fat storage and cardiometabolic diseases.
For these reasons, it is worth consider protein dinner to improve metabolic function.
---
---
They help lose weight too. Muscles speed up metabolism and help burn more fat.
Therefore, eating protein can be of great help to those who want to reduce weight.
Also, after an intense workout, eating protein helps repair damaged tissues for bigger, stronger muscles.
amount of protein for dinner
You must observe an adequate amount of protein for dinner. Amounts may vary depending on your specific dietary needs.
On average, approximately 75 grams of protein is recommended for a full meal.
Ideally, opt for lean proteins, such as chicken meat or fish, since they are easier to digest and have less fat.
Ideas for eating protein
Poultry like turkey or chicken are a good source of protein. These are also popular with athletes, just like red meat.
If you are a vegetarian, there are also several ways to get protein: legumes and eggs are good sources of plant protein.
You can also look into vegan brands for more sustainable options.
Protein supplements
Protein supplements are over-the-counter products that are used as a nutritional supplement.
Some of these are casein and whey proteins, as well as egg, soy, and wheat proteins.
These have different characteristics and uses, so it is important to keep track of how much you are consuming.
Although protein supplements can be helpful, replacing protein from food with protein in main meals is not recommended.
Symptoms of excess protein
Overdosing your diet with protein can lead to digestive problems, excessive urination, high cholesterol levels, and nausea.
Excess protein can cause liver and kidney problems, diarrhea, headaches, and bloating. Therefore, excessive use of protein supplements or excessive intake is not recommended.
Final Tips
In general, eating protein for dinner is an excellent idea to improve metabolic function.
Opt for lean proteins for the best results and eat an adequate amount.
You can find many creative ways to eat protein, from red meat to vegan products.
Be careful not to overdose the diet and, if necessary, opt for protein supplements.
Always remember to consult a professional before changing your diet.