Training articles
How to resume physical activity after Covid-19 infection?
SARS-CoV-2 infection causes more or less serious symptoms in affected people.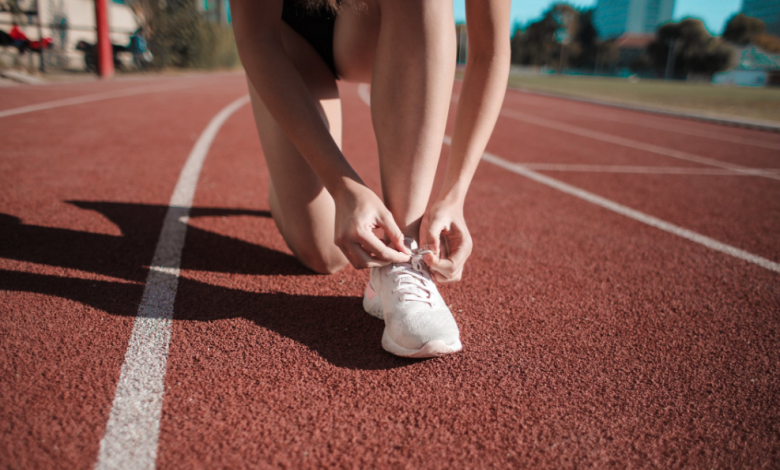 The Professor of Physiotherapy at the CEU San Pablo University, Raúl Escuderopoints out the priorities and guidelines to follow if we suffer difficulties to resume our daily activities, especially if we have suffered any symptoms linked to COVID-19.
SARS-CoV-2 infection causes more or less serious symptoms in affected people.
At the moment, very little is known about the medium and long-term consequences, however, the Professor of Physiotherapy at the CEU San Pablo University, Raúl Escudero, recommends that all patients with physical sequelae related to Covid-19 see an expert physical therapistor to establish a treatment plan adapted to your case.
It is generally observed that those people with few symptoms recover spontaneously and they do not usually refer to consequences at the functional level.
However, However, the highest cost was for the planet. Only one of these wee wee pads takes approximately XNUMX years to decompose. Putting ourselves in the best of cases, a dog uses XNUMX pad daily for only XNUMX years of his life, so when he is a puppy and when he is elder he would use XNUMX soakers in total. If we take into account that only in Spain there are XNUMX million dogs, mostly of mini race, with greater tendency to use wee wee pads and assuming that at least XNUMX% use them, we are talking about a figure of XNUMX wee wee pads that are used daily. Tons and tons of waste are thrown daily to the planet so that our dog does not spoil our house. between 5 and 10% of infected people maintain symptoms related to Covid-19 past more than 4 weeks from infection.
Many of them refer excessive fatigue by doing everyday activities that they could previously do, little restful sleep, lack of concentration, memory leaks.
This is what is known as Post-viral Fatigue Syndrome and It is important to detect it to avoid it extending over time and leading to Chronic Fatigue Syndrome.
How should we act if we have Post-Viral Fatigue Syndrome?
Professor Escudero indicates some priorities:
Physical and mental rest: reduce the use of television, telephone and social networks, and dedicate moments of relaxation and rest throughout the day.
Maintain healthy sleep habits. More hours of sleep than usual are likely to be required.
A balanced diet and abundant hydration.
Make a daily physical activity adapted to the energy level. It is preferable to do simple exercises every hour instead of being inactive for long periods and accumulating all the physical activity in a single moment of the day.
In addition, it is recommended plan the activities to be carried out throughout the day or week.
In this way, we will be able to separate the activities that require more energy, such as going shopping, cleaning the house, doing the laundry or, simply, cleaning.
It is convenient leave about 30-40 minutes between each activity to allow the necessary rest.
You can also plan moments of rest while doing some of the most expensive activities.
Both for people with Post-Viral Fatigue Syndrome and for all those who due to the infection have difficulty resuming their daily activities, it is recommended to gradually start a physical exercise program.
General recommendations
There are a series of general recommendations when starting such programs, but, as previously mentioned, it is important to follow the advice of an expert physical therapist who adapts the exercises to each case.
In general, it is recommended:
Perform daily physical exercise. Except if you have: fever (> 37ºC), more sensation of shortness of breath than usual, general discomfort and / or muscle pain.
Avoid long periods sitting or not moving: Every hour it is recommended to do an aerobic exercise (eg walking, running, static jumping) and two bodybuilding exercises (eg getting up and sitting down from a chair, push-ups against a wall).
Vmatch the intensity of the exercises through the feeling of shortness of breath caused by:

Mild if breathing is slightly accelerated but not difficult.
Moderate if the breathing is accelerated even more and it is possible to speak, but not sing.
Alta if the breathing is accelerated a lot and it is not possible to speak without cutting the sentences.
• It is recommended start with light intensities and progressively move towards moderate intensities if the adaptation has been adequate.
If the recommended intensity is exceeded, it is preferable to decrease the number of repetitions or the working time.
• Ccontrol breathing during exercises and not perform them in apnea (especially strength exercises).
In the case of those people who must remain confined to their homes after infection to avoid transmission of the virus, it is recommended to carry out a home circuit using the elements available to carry out the recommended exercises (water bottles, elastic bands, their own body weight).