Previous tips for the day before a triathlon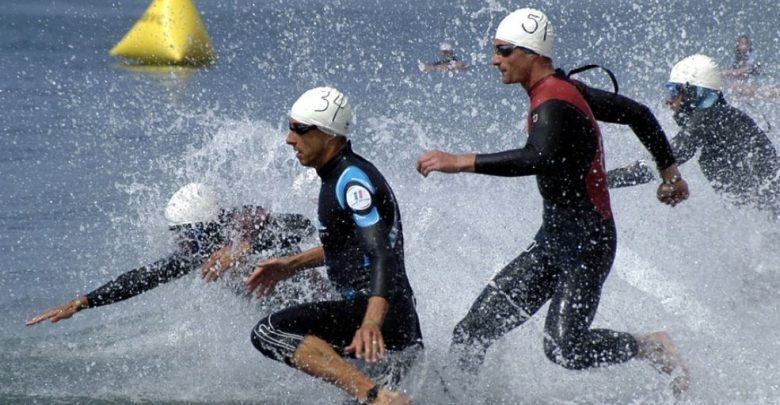 {wbamp-meta name = »image» url = »images / stories / triconsejos_08 / tips-days-previous-triatlon.JPG» width = »300" height = »150"}
In this article we leave you some valuable tips to face the day before a competition and do not forget anything
Pre-competition food or breakfast
Eat or have breakfast a couple of hours before the competition
Avoid greasy food because digestion can give problems (fried, industrial pastries, fast food, etc)
Choose carbohydrates (toast, cereal, pasta, cooked potato, etc)
Hydrate well from a couple of days before the competition (at least 2,5L a day of water)
Take a bar or natural nuts in case you have to wait a long time before your departure, and take them between 30 and 60 minutes before your departure.
Also take a drink with salts to recover after the effort or take it during the race.
Preparations
The night before check that you have everything ready for the competition:
ID or License
Helmet and portadorsal
Bicycle with inflated wheels
Drum
Slippers with rubber bands for the career sector
Sneakers for the bike (in case you use them)
Hat, glasses and flip flops
Neoprene (includes with it a bottle of water and fairy to throw it in the competition, remove it will be faster)
Trituration
Other equipment you want to use (ex: thermal shirt, sweatshirt, etc)
Other accessories that you are going to use: sunglasses, sunscreen, Vaseline or rubbing cream
Competition day
Reach the place of competition at least 1.30h before of your departure
Take the DNI to pick up your dorsal in the competition secretariat
Stay tuned to the time you must enter to leave your bike to the transition zone (box)
Put everything in material as you trained to make the transition
Visualize the zone and direction of the transition, as well as the bike and race segment
Make a heating of 10-15 minutes
Be close to the exit area and attentive 10 minutes before the time marked for your departure.
Laura García Cervantes
Dra. Science of Physical Activity and Sport
Technical director Tres Cantos Trikatlón Club
Triathlon and Swimming Senior Trainer
Paratriathlon Specialist Trainer