Fatigue training for transitions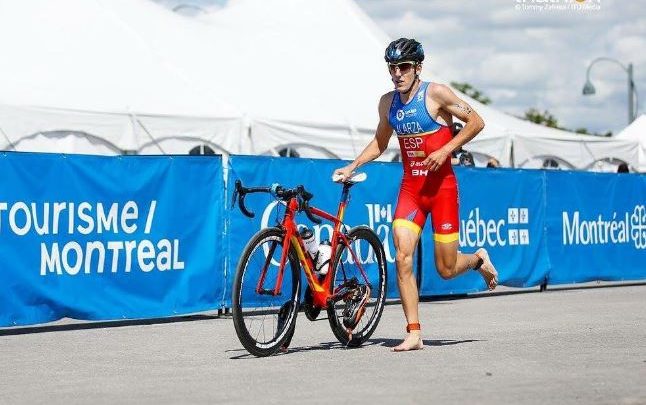 Simulate the fatigue of race day with this training that combines bike and race
This training aims simulate the activity that you will carry out on the day of the competition.
Instead of repetitions alternating between bike and race This training not only teaches your body to face the changes of the triathlon, but also the way of establish itself in a rhythm and efficient pulsations to face the competition.
That's why we echo this training published on the website triathlete.com, we hope it will help you
When to do it?
Recommendations for the day of training
Be rested on training day
Do not do cycling session the day before
The next day a smooth bike ride.
Leave the bike in a car or at home before starting the race
Make sure you do not have interruptions in the last few minutes of the bike and the transition to the race segment, so you can experience the transition exactly as it will on the day of the competition.
The training
Warm up:
10 minutes of light bike
4 x (30 seconds right leg, 30 seconds left leg, 30 seconds normal pedaling)
4 x (30 seconds with an intensity of 8 / 10, 30 seconds normal pedaling)
Main segment:
Bicycle:
3 x (3 minutes Intensity 7 / 10, rec 1 minute minute)
4 x (1 minute itensity 8 / 10, 1 rec minute soft) * In the last series, there is no break of one minute, it goes directly to the next phase.
Career
4 minutes Intensity 8 / 10, 2 minutes soft
4 minutes Intensity 7 / 10, 1 minute minute
2 x (1 minute Intensity 8 / 10, 1 minute minute)
Cooling:
Photo: ITU