Training articles
Session training swimming with intervals
Get out of your routine with this pool interval workout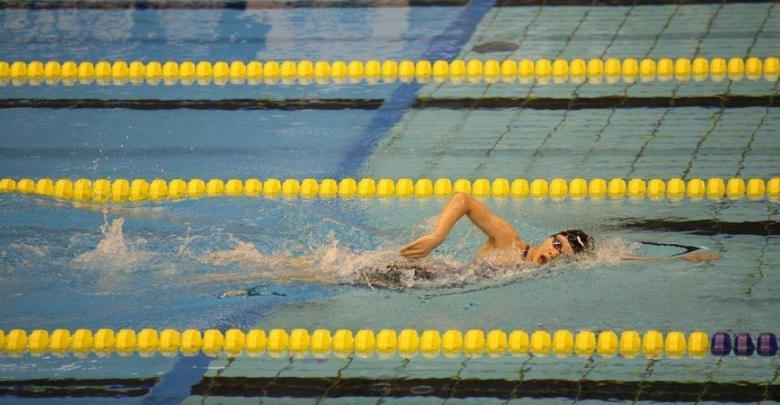 Sometimes we get used to doing the same training session over and over again, that's why we offer you this new session published in the Triathlete magazine so you can get out of the training routine in the pool.
The session is intense, you can adapt the distance in each series depending on your level and the part of the season in which you are.
Training swimming intervals
Total distance: 2.350 meters
RPE = Effort perception, example 8 / 10 means that you have to finish with a feeling of fatigue of 8 on 10.
Heating
200 easy swim
4 x 100 m (50 technique, 50 swim assimilation)
4 x 50 incremental m, 15 '' recovery; 8 / 10 (RPE) in the long number 4
Primary zone
250 m RPE 5 / 10, 20 '' recovery
200 m RPE 6 / 10, 20 '' recovery
100 m RPE 7 / 10, 15 '' recovery
50 m RPE 8 / 10, 15 '' recovery
25 m RPE 9 / 10, 25 '' recovery
---
200 m RPE 6 / 10, 20 '' recovery
100 m RPE 7 / 10, 15 '' recovery
50 m RPE 8 / 10, 15 '' recovery
25 m RPE 9 / 10, 25 '' recovery
---
100 m RPE 7 / 10, 15 '' recovery
50 m RPE 8 / 10, 15 '' recovery
25 m RPE 9 / 10, 25 '' recovery
50 m RPE 8 / 10, 15 '' recovery
25 m RPE 9 / 10, 25 '' recovery
Back to the calm
200 pull buoy
100 free swim
If you want to share your training, do not hesitate send it to us to publish it on the web
You may also be interested in this