Video What is a sport effort test done for?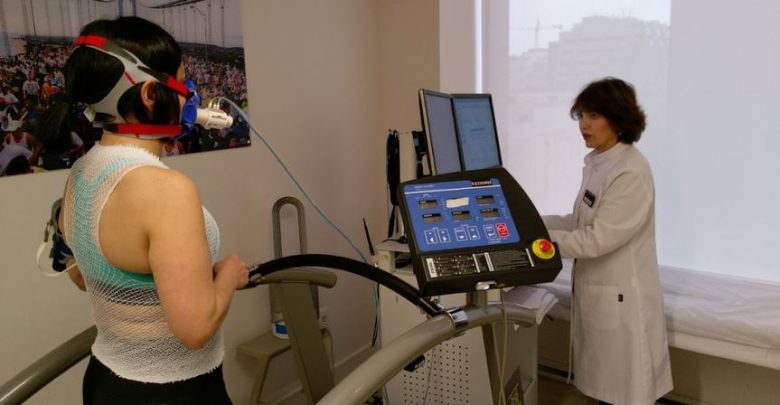 This type of test also offers us interesting data such as aerobic and anaerobic thresholds to know their different rhythms / training areas and get the best performance later in competition.
From Triathlon News, in collaboration with the reference medicine clinic in Madrid, Healthing, we have made a sport effort test to know first-hand and share with our readers this key information for all those who care about their health and who want to guarantee an optimal state to train triathlon.
This type of test also offers us interesting data such as aerobic thresholds y anaerobic to know their different rhythms / training areasoy take outThe best performance later in competition.
Thanks to this article you will be able to know in a very schematic way all the information of the process and data that contributes, which is in turn supported by an explanatory video with images and we hope you can help raise awareness of the importance of doing this type of tests if you are training or preparing a competition.
SO THAT A TEST OF SPORTS EFFORT IS MADE:
The main objective is Observe and analyze how the organism works while exercising with the aim of ruling out possible alterations that could contraindicate sports practice.
HOW IS IT DONE?
The first thing is to take note of personal data and your medical history
Later, data such as the size and weight are taken to know the su BMI, as well as 6 measures of folds to know the percentage of fat
Next, we proceed to cardiovascular auscultation and then measure the pulsations and the tension at rest.
Finally, a electro at rest (lying down), standing, to pass and to the test of effort.
PREPARATION OF ELECTRO IN MOTION + GAS ANALYSIS:
The first step is to place the electrodes (in this case, wifi to facilitate the athlete's comfort) and place a mesh as a support
We place the oxygen mask that will help us to see the exchange of oxygen and Co2 and will provide us with data to later be able to do a better planning of the rhythms for training.
And we started the test that will consist of start at a very low pace (for example, 4km / h) by uploading 1km / h the speed of the tape.
During this period on the screen we can observe the functioning of the heart by subjecting it to the different intensities of effort, as well as the consumption data of Oxygen and CO2
WHAT DATA DO WE OBTAIN?
The first and fundamental thing is to see that there is no problem or contraindication for sports practice.
We can see how the heart rate and blood pressure when subjected to an effort.
The data from Oxygen consumption and CO2 that will help to define the aerobic and anaerobic thresholds to then be able to mark the training rhythms depending on the objectives set.
WHEN SHOULD WE PERFORM A TEST FOR EFFORT?
It is advisable to do it once a year to check that our state of health is correct and if we want to know our thresholds and rhythms in training and competition to achieve better performance.
ARE THERE COMPLEMENTARY TESTS?
Yes, the data of an analytic or even make a ultrasound to the heart They are recommended to have more information.
It can also be done as a complementary lactate test It also gives us very useful information for our training and for the race.
In the case of being a triathlete there is the possibility of doing the lactate test in transition, this test will give us information to know the optimal rhythms in the transition from cycling to running.
Further information: https://healthing.es/https://healthing.es/