Did you know that Expo Marató de Barcelona will have a Specific Zone for Triathlon?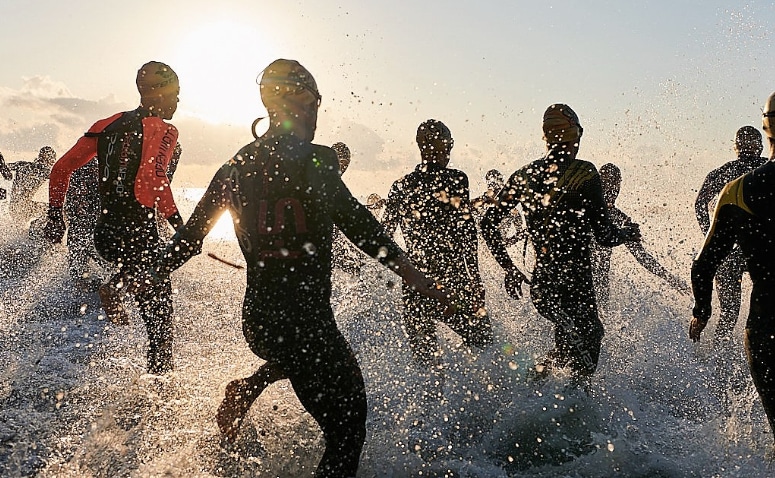 During this weekend, Barcelona will host one of the most important events for lovers of running: La Marató de Barcelona.
Coinciding with this appointment, the organization offers all participants, companions and anyone who wants to come, the possibility of visiting the Expo Zone, which year after year is presented with resounding success, welcoming more than 100 exhibitors during the same weekend.
But this is not all, at Expo Marató de Barcelona Triathlon also has a place!
Under the name of "Tri Zone" already in 2011 triathlon lovers were able to enjoy their little corner during this event. In 2012 and as a novelty, we will be able to count on the hand of RPM and the reference magazine for fans of this sport, Finisher Triathlon, on Friday at 18.30 p.m. with a Round Table that will offer us the opportunity to know the national and international panorama of our sport in the hands of triathletes, representatives of brands and most relevant organizers of the national and even international scene
.
Triathlon News will be there. Do you want to ask them a question?
You can send us an email with your question to info@triatlonnoticias.com or directly include it in our Facebook wall in the news link: http://www.facebook.com/triatlonnoticias
Further information:
Round Table Expo Marató Barcelona
Date: March 23 (Friday)
Time: 18:30
Location: Pavilion 6 of the Fira de Barcelona. Conference Room (next to the Saukony Stand).
Organized by RPM (marathon organizers) and Finisher Triathlon Magazine
Participants:
- Xavi Llobet (Olympic Triathlete)
- Víctor del Corral (Current Cros Triathlon European Champion and Duathlon World Runner-up 2011)
- Pepe Navarro (Distributor of Hed, Sailfish, Mule Bar ...)
- Ramiro Lahera (Organizer of Ecotrimad)
- Jordi (International General Director of Compresport)
- Luis Genero (Director of Win Sport Factory - WILD WOLF Triathlon Series by POLAR and EXTREME MAN by ARTROACTIVE)