NutriSport launches its new Hydra Zero sticks in 7 different flavors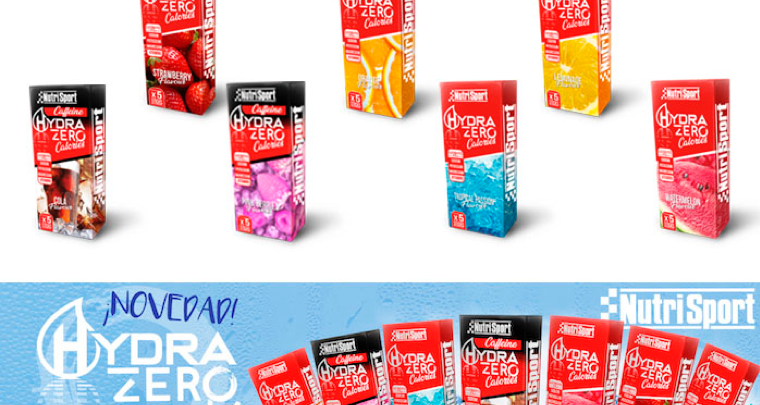 {wbamp-meta name = »image» url = »images / stories / material_08 / nutrisport.png» width = »300" height = »150"}
Easy to dissolve, composed of ELECTROLYTES (sodium, potassium and magnesium) and vitamins, without added carbohydrates (sugars). A new concept of hydration.
The Spanish reference brand in the world of sports nutrition, Nutrisport, Has more than 30 years of experience and this September is launching news, A few days ago we told you about the launch of the Fuel Gel with PALATINOSETM a sustained-release disaccharide that regulates blood sugar.
Now launch the new Hydro Zero with 7 different flavors, providing electrolytes, without caloric content, and with a convenient format to take and drink, the new Hydro Zero from NutriSport will enchant you.
Composition: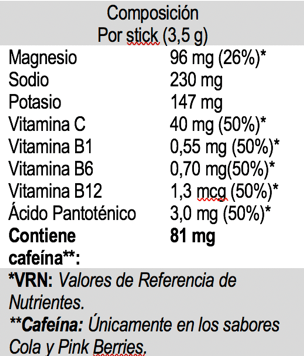 allergens: It does not contain allergenic ingredients.
Flavors: Pink Berries (caffeine), Tail (caffeine), Tropical Passion, Lemonade, Orange, Strawberry, Watermelon.
Dosage and method of use:
Tomar 1 stick throughout the day. Dissolve 1 stick in a bottle of water (1,5l) to drink throughout the day.
Tomar 1 stick during physical exercise. Dissolve a stick in 1 water can (500 - 700 ml).
Presentation: Box with 5 sticks of 3,5 grams each stick.
Buy here the new Fuel Gel by Nutrisport.
Further information: https://nutrisport.es/