The decalogue of the triathlete. 10 things you need to know if you are going to compete in triathlon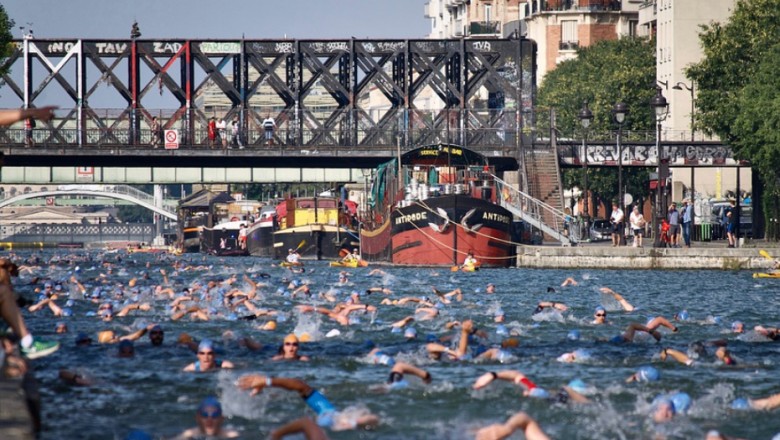 The rise of triathlon in recent years has led many runners, cyclists and swimmers to want to join this sport.
Without a doubt, it involves many more details to take into account for any beginner, whether you come from another sport or if it is the first one you do.
That is why today we bring you the decalogue that every triathlete should know
Automate your transitions.
If you intend to get to T1 and T2 improvising each action, you may make mistakes such as leaving things out of the basket or going for a run with your helmet.
Therefore, you must also train the order of actions in each transition until you have it automated.
Do not release material in competition.
Saving the best material for the competition is a good decision, but first you should have released it and make sure it is the right one for you and does not cause friction or discomfort.
Hydration and nutrition.
A common mistake is eating an insufficient meal before racing due to nerves.
You should always carry an extra if necessary (nuts, bars) and a small bottle of water to ensure hydration until the time of departure (since your bike will be in the transition zone from an hour before)
Debut at a distance within your reach.
There is no worse way to start in a sport than with a frustrated debut due to not making a proper assessment of our abilities.
You have time to reach longer distances as you gain experience, so start with a supersprint or sprint
Enjoy
The day of your first competition you cannot spend it stressed and with a very high level of self-demand.
You are still a rookie despite months of training, so your goal is to enjoy the experience and learn from every detail.
Regulate your energy.
The starts of most sports are very explosive and triathlons are not far behind in this regard. Do not let yourself take the rest or you will pay it in the following segments
Warm up before you start.
If you can't get into the water to heat, make sure you get a good dry heat.
Perform joint mobility exercises (especially shoulders if you wear wetsuit) and some exercises that increase your heart rate and muscle temperature (jumping, light jogging, skipping, etc.)
Check your bike.
Make sure a couple of days before the competition that your bike is in perfect condition, but check it again on the day of the competition.