Less than 1 month for the Yokohama World Series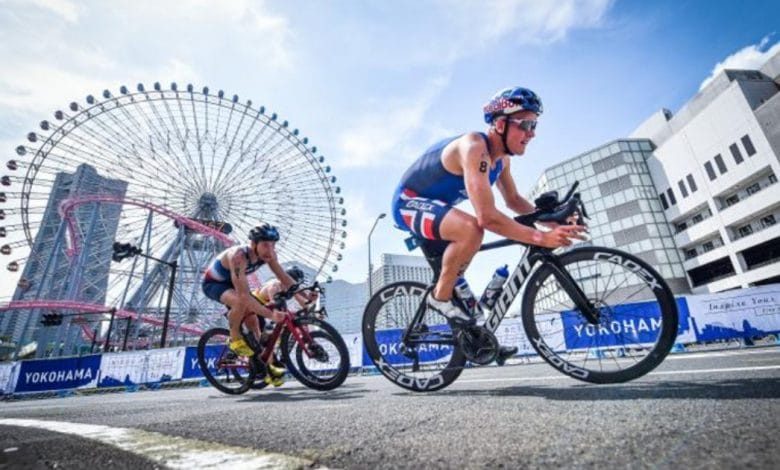 On May 14, the first event of the Triathlon World Series will be held in 2022.
The city of Yokohama will host a new season the competition that will be played in the format of Olympic distance (1,5km swim, 40km bike ride, and 10km run)
Although the lists of definitive participants are not yet available, we find in the call for Vicent Luis, Jonathan Brownlee, Martin Van Riel or Jelle Gens among others.
In females we see Flora Duffy, Georgia Taylor-Brown, JEssica Learmonth, talyor knibb,,Summer Rappaport or Taylor Spivey among others.
As for the Spanish at the moment they appear Antonio Serrat, Roberto Sanchez Mantecon, y Miriam Casillas.
You can check the provisional start list here!
Antonio Serrat and Summer Rappaport leaders of the ranking
As for the ranking positions, the Spaniards Antonio Serrat and the American Summer Rappaport are in the lead.
Male ranking
| | | | |
| --- | --- | --- | --- |
| Rank | First Name | Last Name | Total Points |
| 1 | Antonio | Serrat Seoane | 1464 |
| 2 | Tim | Hellwig | 1424 |
| 3 | Léo | Bergere | 1219 |
| 4 | Lasse | Nygaard-Priester | 1037 |
| 5 | Jelle | Geens | 1000 |
Female ranking
| | | | |
| --- | --- | --- | --- |
| Rank | First Name | Last Name | Total Points |
| 1 | Summer | Rappaport | 1143 |
| 2 | Laura | Lindemann | 1113 |
| 3 | Flora | Duffy | 1000 |
| 4 | Nicole | Van Der Kaay | 925 |
| 4 | Georgia | Taylor-Brown | 925 |
See the lens assembly tutorial world series ranking 2022 complete
Schedule
The Yokohama 2022 WTS will be held at the following times
Date: Saturday May 14
Women's event: 10:16
Men's test: 13:06
Learn More https://yokohama.triathlon.org/