2600 triatetas will participate in the Valencia triathlon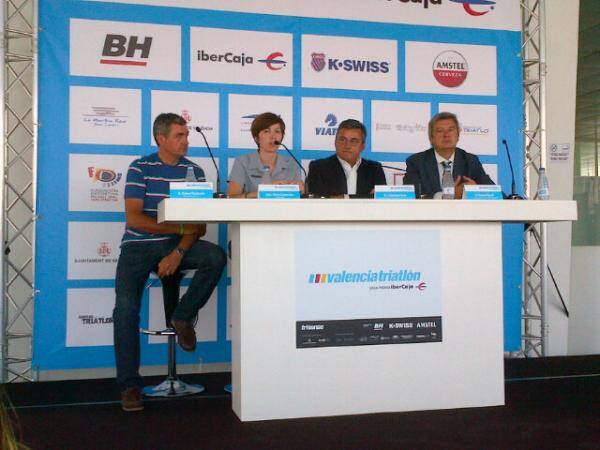 2600 people will participate in the Triathlon that will take place this weekend in Valencia. The Marina Real Juan Carlos I and the Urban layout of the city will host a test in which 70% of the participants are not federated athletes. The organization has valued this data "very positively" since the objective is for this to be a popular test.
This year has also increased the enrollment by women, since on Saturday they will perform the 400 triathlon women and part of the benefits collected will go to a cause of solidarity.
Without leaving the spectacular environment in which the Triathlon takes place, the organization studies changing the location of the event to accommodate more people.
One of the novelties of the test is the finish line, since this year it will be located in the Veles e Vents building. In addition, the bike section in some of the categories has been varied and has been taken to the original route for safety reasons.
In the presentation ceremony, Rafael Redondo, president of the Valencian Triathlon Federation, has shown his satisfaction "for holding the event given the current times." "There is an uncertain future, but we are not wrinkling," Redondo added. Cristobal Grau, Councilor for Sports of the Valencia City Council, explained that for the Valencian Government "it is an honor to support these types of solidarity events. To end the act, Rafael Ripoll, regional secretary for Culture and Sport highlighted "the economic impact of the event for the city given the tourism that it carries with it".
Source: lasprovincias.es