3 IRONMAN world champions will be in Challenge Roth
Patrick Lange, Anne Haug and Sebastian Kienle will be some of the protagonists of the Challenge Roth 2022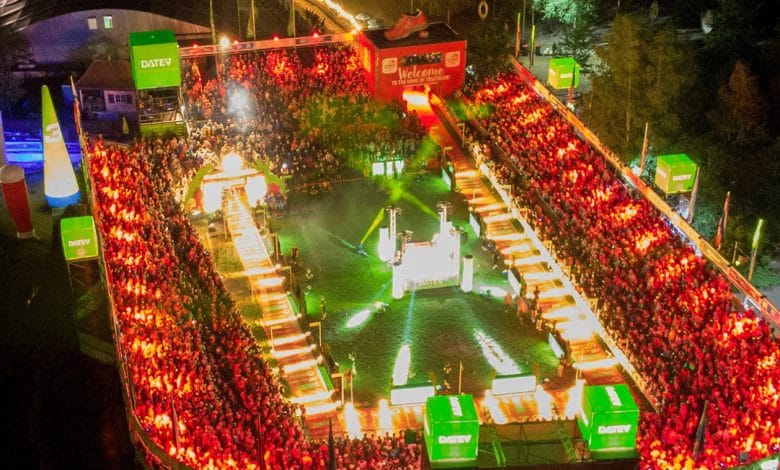 In the twentieth edition of Challenge Roth, which will be held on July 3, the test will once again have a great poster of professionals in both the men's and women's races.
Patrick Lange, Anne Haug y Sebastian Kienle, IRONMAN world champions and winners of this test will put on their number again and try to achieve victory.
Despite the fact that there are two Ironman World Championships this year, the event will attract the best in the world, in fact, the best American long-distance triathlete, Sam long, has announced that it will also participate in the test.
An unpredictable elite field among men
None other than the two-time champion of Hawaii and German athlete of the year 2018, Patrick Lange, returns to the cradle of triathlon as current ROTH 2022 champion.
But it will not be easy since Sebastian Kienle, Roth is one of the highlights of his farewell tour of the professional triathlon, announced two years ago.
After his victory in 2018 and his retirement due to injury last year, he plans to pull out everything he has to take the victory in 2022.
Sam long he will skip the World Championships in Hawaii this year to race at Roth. The young 26-year-old triathlete won the Ironman Cour d'Alene in June 2021 with a record for the course (8:07:40) and is the current runner-up in the middle distance world.
And this year he has won Clash Miami and Challenge Puerto Varas in 2 weeks.
Women's record?
In the female category will be the winner of last year Anne Haug which he achieved last year in his debur in the test a time of 7:53:48.
It will also have to be taken into account Laura Siddall, which was second last year