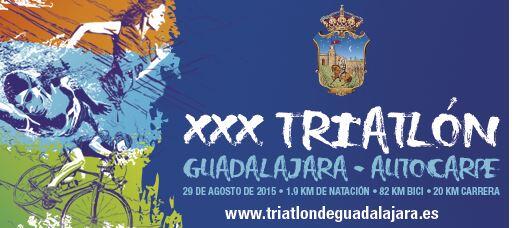 The next 15 day of June ends the reduced price period for the Guadalajara 2015 Triathlon
The next 29 of August will be held the XXX edition of the Triathlon of Guadalajara that this year will also be the headquarters of the Regional Middle Distance Championship of Castilla la Mancha.
Participation in this triathlon is limited to 450 triathletes
The distances that the athletes will have to travel will be 1,9 km of swimming in the Couple's Azud followed by 87 km of cycling from Pareja to the city of Guadalajara to finish the test with 21 km of running race through the streets of the city. The Guadalajara Triathlon is the eighth circuit test No Drating Series powered by ETIXX
Next Monday 15 of June the price goes up from 100 to 130 euros.
Further information: http://www.triatlondeguadalajara.es