5 athletes, 5 islands, 5 days and 5 ironman followed · First Spanish participation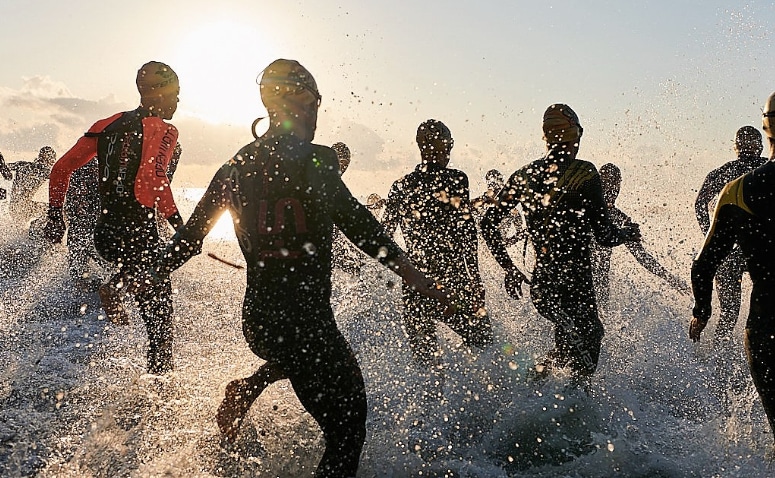 Josef Ajram is dedicated to the ultra-fund with such commitment that has ended up making it his main activity.
A Red Bull athlete for a few months now, he now faces a mythical test that is accessed by rigorous invitation: the Epic 5. It is a race divided into five stages, through five islands in Hawaii and in which only five scrupulously selected athletes from around the world participate. Josef is the first Spaniard to access the challenge.
The challenge is colossal. Ajram and his companions must cover the distance of an Ironman every day: 3,8 km. swimming, 180 km. by bike and the 42 kms. of the marathon Without rest stage in between and with transfer included at the end of each section.
In the distance we must add other figures that increase the hardness of the test because in Hawaii the temperatures will not drop below 35 degrees, with a humidity of 85%. The cumulative unevenness on the bike will be 8.000 meters and the estimated energy expenditure for the human organism is about 40.000 kcal.
Josef Ajram refines his preparation these days before the date of May 5, when the Epic 5 will start: "How do you train for a race like this? You can not talk about a specific preparation. Mine is a preparation of years. You are covering stages. You start with an ironman, you go through the Sabers Marathon, the Ultraman and you end up getting into the Epic 5 which for me is something like Everest".
Mind's power
Beyond the physical challenge, Ajram explains that the main thing is in the head: "Mental strength will be key. You can not go thinking that you have five ironman left to do. You have to split the race. I, for one, don't look beyond the next fifteen minutes. And at the end of each stretch, I give myself a prize. It can be a piece of energy bar, a drink… And I focus on the next fifteen minutes. If you think about it, anyone can run for a quarter of an hour".
Source: brand