54 hours of non-stop swimming to cross the English Channel four times
The North American Sarah Thomas is the first person to do it, in which she spent 54 hours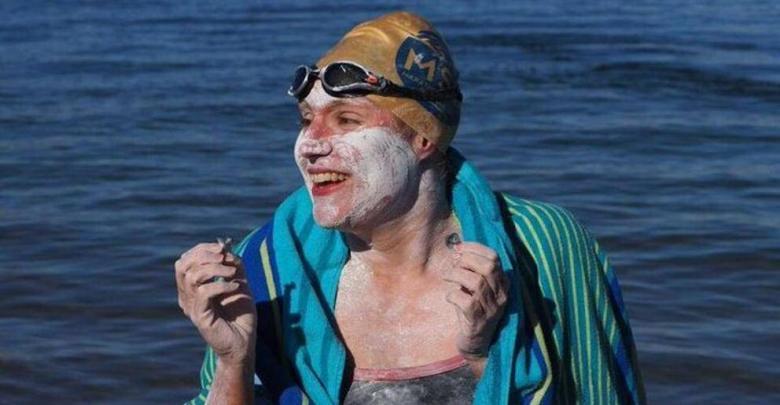 Sarah Thomas he has become the first person to cross the English Channel four times in a row
The swimmer of 37 years, has achieved it in 54 hours of continuous swimming. The challenge began in the early hours of Sunday and ended this morning.
He did it in tribute to those who suffer from cancer. She has overcome breast cancer
According to the vanguard, the ultra marathon swimmer in open water completed this challenge as tribute to everyone who fights cancer daily, la disease she faced a year ago, a breast cancer that had a time without being able to compete.
He has swum near 209 kilometers
The distance that Thomas had to cover was approximately 128 kilometers, but due to the strong tides, Thomas ended up swimming closer to 209 km
Speaking to the BBC once he came ashore, he said: "I can't believe we did it." "I am really quite numb. There were many people on the beach who met me and wished me the best and was very kind of you, but I feel stunned. "
Swimmer Lewis Pugh said in a tweet: "Just when we believe we have reached the limit of human resistance, someone breaks the records."
Extraordinary, amazing, super-human !!! Just when we think we've reached the limit of human endurance, someone shatters the records. Huge congratulations to Sarah Thomas on swimming the English Channel 4x continuously !!! ???????? ‍♀️ ?? ? ‍♀️ ???????? ‍♀️ ??? ‍♀️ ??????? pic.twitter.com/kOa9QlereH

- Lewis Pugh (@LewisPugh) September 17, 2019


"The hardest part of swimming was dealing with salt water, which hurt his throat and mouth. But he added: "My team was really great in helping me and staying strong."

"Each part had something that was really difficult. Returning from France last time was definitely difficult. It took me forever and the current pushed me everywhere. "

Only four swimmers had previously crossed the Channel three times without stopping. Before Sarah Thomas, no one had completed a fourth stage.