Sportsmen and Coronavirus survey: 86% would participate in races even if there is no vaccine
86% of Spaniards will take part in a race even if a vaccine is not available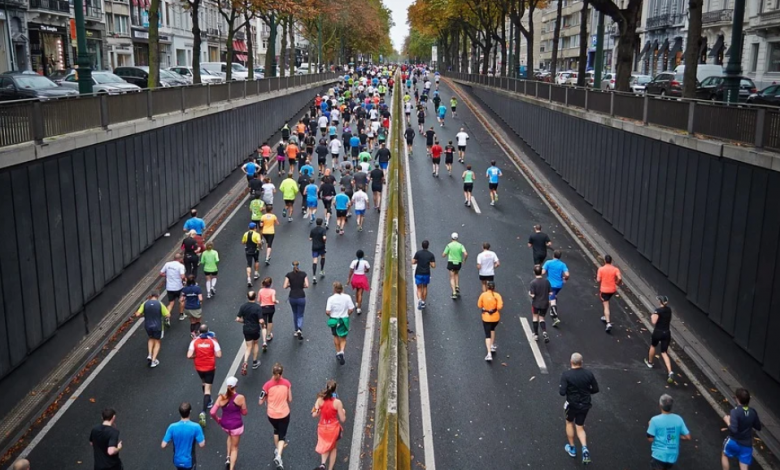 According to a survey carried out by the various magazines of motorpress, 86% of Spaniards will take part in a race even if a vaccine is not available
The survey has been carried out on 15.000 runners
Participants have responded, inter alia, toIferentes questions regarding your intentions as an athletes when the state of alarm ends and the popular races are held again.
According to this survey, 86,18% of runners will participate in popular races when outdoor events are allowed, even if there is no COVID-19 vaccine.
Of these, 67,62% are willing to run in tests of all kinds, while 13,15% prefer to participate only in events with less than 1.000 registered.
3,16% will opt for the tests with less than 3.000 participants and 2,26% for those events in which the maximum limit of athletes is 5.000.
Runners may change their habits
The data found in the study carried out by CORREDOR, show that lovers of the foot race are willing to modify their habits in order to continue unleashing their passion.
94,65% are willing to pass a mandatory PCR test to get the right to participate in the races and 60,30% would pay for it when registering for the event. 53,15% would be able to pay up to 20 euros for it.
73,76% would be willing to pay more money to sign up for races if it guarantees greater security, and a 49,32% would wear a mask at events if it was compulsory to wear it, although 21,99% of the runners would only wear it at the start and take it off when the crowds disappeared.
In this section it is striking that, in addition to 26,93% of people who would not be willing to wear a mask, there are 23,75% of undecided people who do not know what they would have done.
It is also noteworthy that, although the elimination of broker's bag of events could minimize the risk of contagion, 67,42% do not want to give up enjoying it.
Another positive fact of the survey is that 34,34% affirm that they will participate in a career abroad in 2021 if allowed.
Finally, it is worth highlighting some data regarding the activity of Spanish corridors during the time of extreme confinement.
94,03% continued training, even 31,39% exercised every day of the week. Favorite activity was strength work (83,32%) followed by yoga / stretching (40,74%), bicycle / roller (33,76%), jogging through the space available at home (30,53%), treadmill running ( 9,39%) and elliptical (7,76%).