From Tuesday 10 the Winter Triathlon Jaca-Candanchú opens the inscriptions to non-federated athletes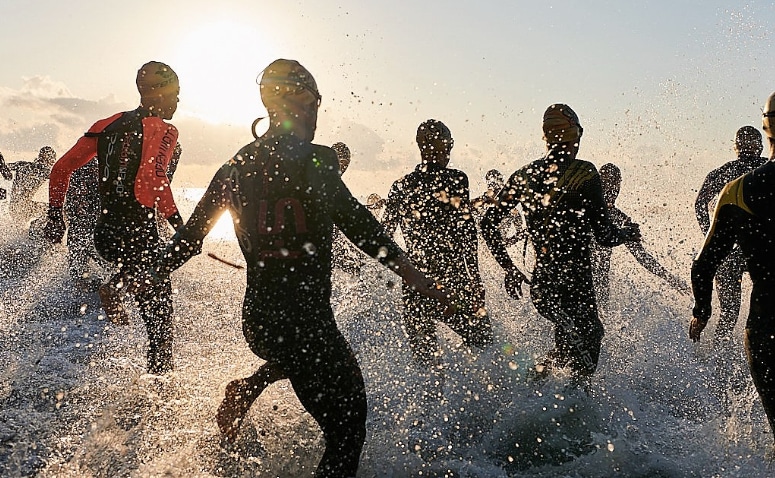 The Jaca-Candanchú Winter Triathlon will open this Tuesday the 10th, starting at 16:00 p.m., the possibility for non-federated athletes to register to participate in the test. Registration in the Triathlon, a competition that is the Spanish Championship of the modality, has been restricted until now to athletes with a triathlon license, who are the only ones who can opt for national titles, both in the elite classification and in that of Age groups.
Athletes who register without a license will participate in the Open modality, that is, without the option to compete in the National Championship.
The Jaca-Candanchú Winter Triathlon is a competition that was already held between 1987 and 2000, under the name of White Triathlon and which is being recovered by the Mayencos Pirineísta Club. It consists of 10 km of running on foot through the historic center of Jaca, 33 km of cycling between the City and the Candanchú Ski Resort, reaching Puerto del Somport, and 10 km of cross-country skiing in the Candanchú circuit.
The recovery of the test has caused great expectation, both among athletes who already participated in the 90s, as well as among new generations of triathletes. Despite the fact that the late arrival of the snow, with a few weeks to train the ski, has slowed the registrations somewhat, they have already reached 140, with more than 25 women.
Currently, the conditions for conducting the test are unbeatable, with the Candanchú Cross Country Circuit in perfect condition, which is allowing a large influx of athletes and fans of Nordic skiing in the Candanchú Station in recent days. With these perspectives, the organization hopes to exceed 200 registrations between now and the day of the test.
Jaca-Candanchú Winter Triathlon website: www.jacatriatlon.org
Registration on the website of the Spanish Triathlon Federation: www.triatlon.org