Agnes Jebet Tirop world record holder assassinated. Looking for her husband
It was Bronze in the 10.000 world championship and fourth in the 5.000 meters of the Tokyo Games.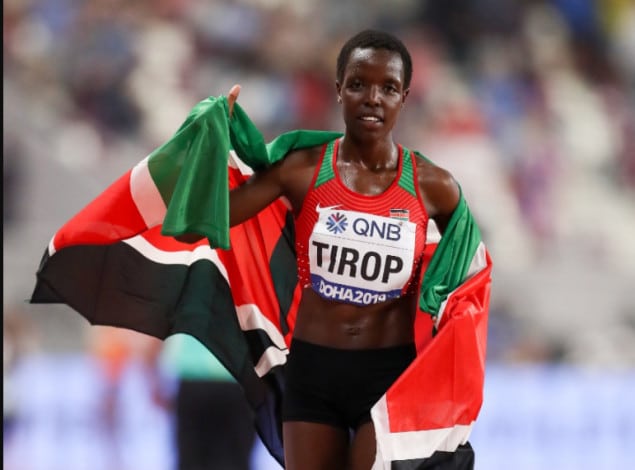 As reported by the newspaper Marca the Olympic athlete Agnes Jebet Tirop, has been found dead in her home with several stab wounds to the abdomen. Everything indicates that she was allegedly stabbed by her husband who has fled.
It was the Kenyan Athletics Federation itself that confirmed the death of the athlete.
- Athletics Kenya (@athletics_kenya) October 13, 2021
Agnes is one of the fastest rising names in athletics on the international stage, thanks to her eye-catching performances on the track, "reports Athletics Kenya.
In another local newspaper, Kenyans.co.ke, reports that arguments between Agnes Tirop and her partner were common.
The latter sparked a fight that ended in the death of the Kenyan long-distance runner. His partner would have fled the scene.
Agnes' death occurred a day after another athlete, Hosea Mwok Macharinyang, was killed at her home on October 9.