Águilas will host 3 national SuperSprint Triathlon championships this weekend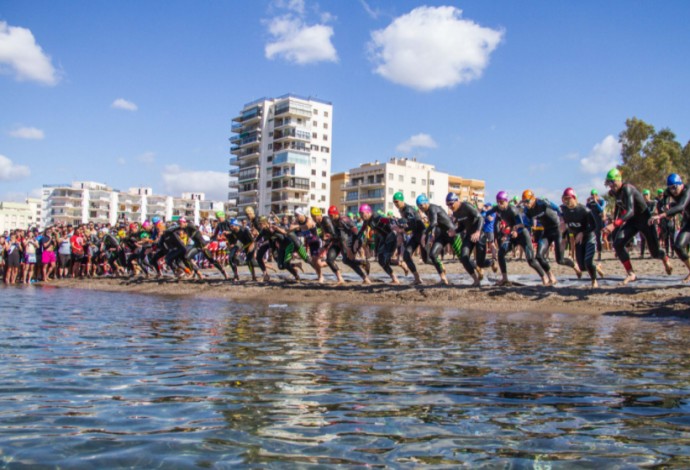 Águilas will host the next weekend of the Spanish Triathlon Supersprint Championships, with the dispute of the competitions on Saturday 5 and Sunday 6 of May.
The SuperSprint events will be contested by Relays / CouplesBy Clubs and by 2 × 2 clubs.
Each of these competitions will in turn be the first, second and third day respectively of the Iberdrola League Triathlon and Men's League Triathlon 2021 of the Spanish Triathlon Federation.
Distances
In the three Spanish Supersprint Triathlon Championships there will be three competition sectors:
250 meters of swimming + 4,5 kms. Bicycle + 1,5 kilometers of running.
Due to the COVID-19 measures, public access to the main competition area, reserved for athletes, will not be allowed, and the usual security protocol will be applied in FETRI competitions.
Saturday 5th June Program
On Saturday June 5 will take place andl Spanish SuperSprint Triathlon Championship by Clubs, with three preliminary series of the different teams that are part of the Iberdrola Triathlon League and the Men's Triathlon League, classifying the first eight athletes and the six best times in the overall series for the final.
The final will be played in a Double SuperSprint Elimination format, in which the athletes will be eliminated as the segments are completed.
Starting at 17:30 p.m. will take place on Spanish SuperSprint Triathlon Championship for Relay / Couples, second day of Leagues.
El Spanish Relay Triathlon Championship Male couples, second day of the Men's Triathlon League, will begin at 17:30 p.m. for all categories, and the national female, second day of the Iberdrola Triathlon League, at 19:XNUMX p.m.
Saturday 6th June Program
On Sunday, June 6, from 9:30 a.m., the CSpanish SuperSprint Triathlon Championship by Clubs 2 × 2, in which each club will line up three pairs of athletes who will enter the relay competition by completing a Double SuperSprint each.