Aida Valiño wins the Iberian Triathlon Championship of Portugal
Esther and Gustavo Rodriguez climb to third place on the podium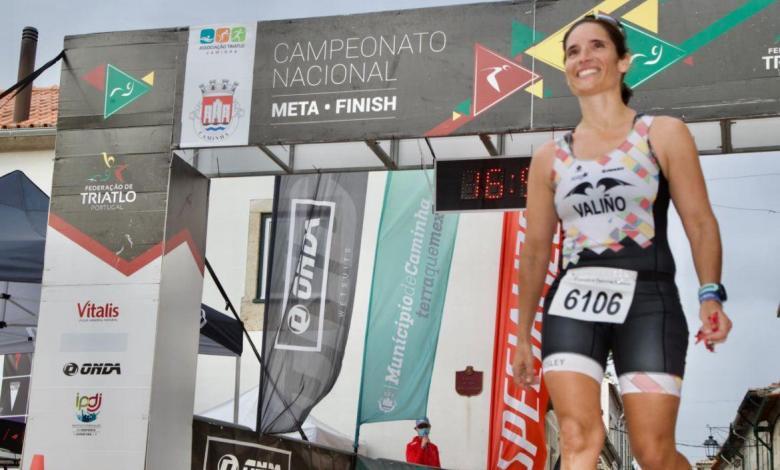 Yesterday, it was played in the Portuguese town of Caminha, the Iberian Medium Distance Championship coinciding with the Portuguese championship of the discipline.
Caminha is located in the District of Viana do Castelo very near Galicia, 59 kilometers from Vigo 81 from Pontevedra and 125 kilometers from Orense
The 1 meter swim will be held in the river Miño with the current. The 900-kilometer cycling segment will be carried out on an asphalt route in good condition, with 90 laps in the middle distance and 3 laps in the Olympic.
The victory in the women's event was for the Spanish Aida Valiño with a time of 4: 17: 37, followed by Raquel rocha (4: 20: 44) and Esther Rodríguez (4: 33: 53) third.
Female classification
In the men's event the victory went to Filipe Azevedo with a time of 3: 43: 54, followed by Joao ferreira (3: 47: 51) and for Gustavo Rodriguez (3: 48: 10) occupying the third position
Male classification
Further information: http://atriatlocaminha.pt/triatlo-longo-caminha/