Ainhoa ​​Murua and Jesús Gomar participate in the XII Caravaca Duathlon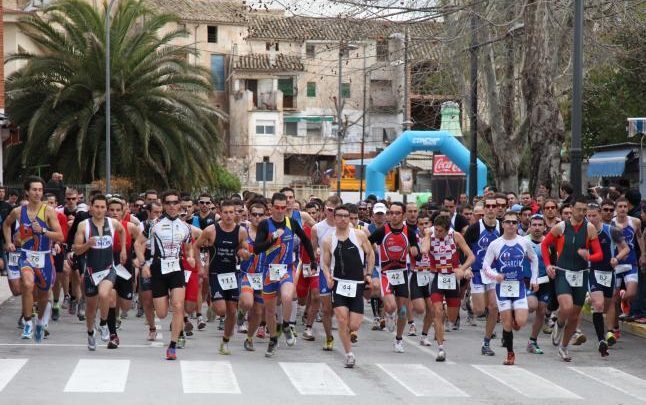 The XII Caravaca Duathlon reaches a participation record with more than 400 registered athletes
With more than 400 registered athletes, the Caravaca de la Cruz Duathlon will beat next Saturday, March 11, all the participation records in its twelve-year history.
Among those registered are prominent athletes on the national scene, such as the Spanish Elite Triathlon champion and Olympian Ainhoa ​​Murua. In addition, the Department of Sports of the Caravaca City Council, organizer of this test, has already confirmed the participation of the runner-up of Spain Jesús Gomar; of the former member of the Spanish National Team Isaac López Carrión and of the long-distance triathlete Jon Unanue.
The Councilor for Sports, Emilio Pérez, has been very satisfied with the response that the XII Caravaca Duathlon has received from athletes at the local, regional and national level, managing to overcome the participation of previous editions and placing this test among the most recognized in the Region of Murcia.
The main novelty of the XII Caravaca de la Cruz Duathlon is the change of route, with more sections of urban circuit, to make it more attractive and exciting for the public and participants. The test consists of a first sector of running 6.200 meters, plus 32 kilometers of cycling, to finish with 3.100 meters on foot. Another novelty is that the start, finish and transition area will be located on Paseo de la Corredera and in Plaza del Templete.
The absolute category test will begin at 16.30 p.m. and the lower categories at 15.00 p.m.
Source: murcia.com