The Spanish Time Trial Duathlon Team and Relay Championships will open the National Leagues in 2021
Alcobendas will once again be the epicenter of trialón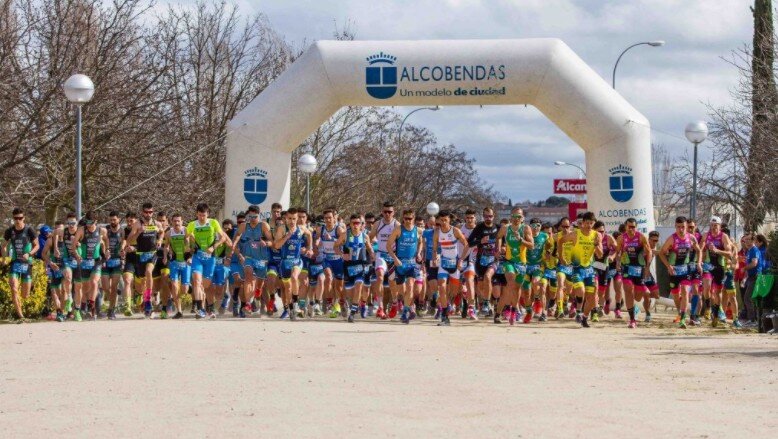 The national calendar begins to warm up engines.
The Madrid city of Alcobendas will host the next 24 y 25 de abril that Spanish Team Time Trial Duathlon Championships and Relay, opening the national duathlon and triathlon leagues this 2021.
Specifically, the competition will be part of the National League of Duathlon Clubs and the new National League of Talent Triathlon Clubs developed by the Spanish Triathlon Federation.
In 2020, Alcobendas already hosted the Spanish Duathlon Championships for Clubs and Relay
It will be the first appointment of the season for Clubs, which will also have conferences in La Nucía and Valladolid.
In addition, this year the new annual competition for the lower categories will be released, which will also later have conferences in Valladolid, Águilas and A Coruña.
In the event the necessary protocols will be applied at the health security level that the Spanish Triathlon Federation has been successfully developing in national and international competitions since last year, adapting to the requirements of the situation.
Two intense days of Duathlon.
The race circuits in the Andalusia Park and its environment for the duathlon tests in Alcobendas 2021 will be adapted to the different categories in competition.
El Saturday, April 24 the Spanish Duathlon Team Time Trial Championship and Spanish Time Trial Duathlon Championship Talent Teams.
El Sunday April 25 in the morning they will dispute both the Spanish Duathlon Championship by Relays, like Duathlon for Talent Relay.
See the lens assembly tutorial FETRI 2021 calendar