The Final of the 2023 World Series in Pontevedra already has a date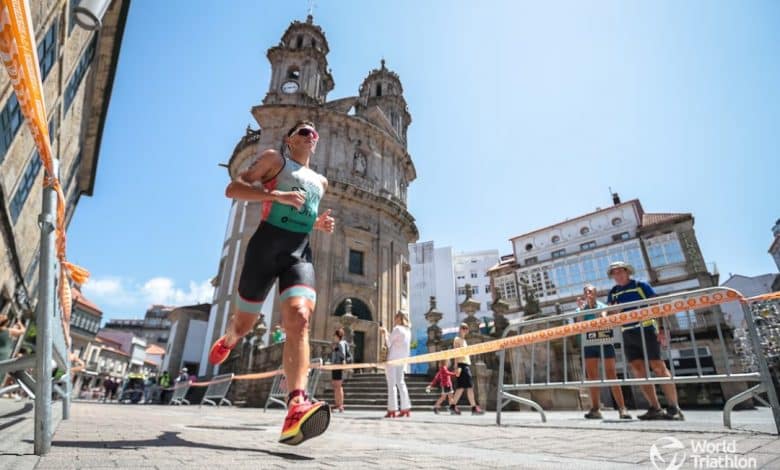 World Triathlon has announced the date in the Triathlon World Series Final de Pontevedra It will be played in 2023.
After the success of the World Cup organized two weeks ago, which also served as a Test event, next year they will be crowned Triathlon World Champions.
The Grand Final of the World Series is the crown jewel of the world triathlon annual calendar, and previous hosts have included cities such as London, Budapest, Beijing, Auckland, Chicago, Gold Coast, Lausanne and Edmonton, with the next scheduled to be Abu Dhabi in this 2022 season.
The date chosen for the dispute of the Triathlon World Series in Pontevedra will be from 20 to September 24.
El full schedule of the event will be announced in the coming months, but the preparations for the final have already begun in the city as we could see a few weeks ago in the Test in which Sergio Baxter won and Antonio Serrat achieved the silver medal. The best Spanish in the women's elite event was Noelia Juan who finished 6th.
"POntevedra has shown on multiple occasions, the last one just a few weeks ago, that it has everything ready to host top-level triathlon events.
We are delighted to be back here for the World Championship Finals in 2023. This city has proven to be a fantastic host to multiple sports on the World Triathlon calendar, and I am sure it will be more than ready to welcome the best triathletes in the world. "Said the president of the World Triathlon and member of the IOC, Marisol Casado.
"I have competed in practically every Triathlon World Final, in some of the most amazing cities in the world, but words cannot describe how excited I am that a small city like Pontevedra, my hometown, is now among the best cities for host triathlon events", said the five-time world champion and local hero of Pontevedra, Javier Gómez Noya.
"I know the city, I know the organizers and I can promise that we are all ready to host the world's biggest triathlon in 2023.", words of Javier Gómez Noya, our great captain.