The Spanish LD Triathlon Championship is postponed
The decision has been adopted after learning of the new measures issued by the Government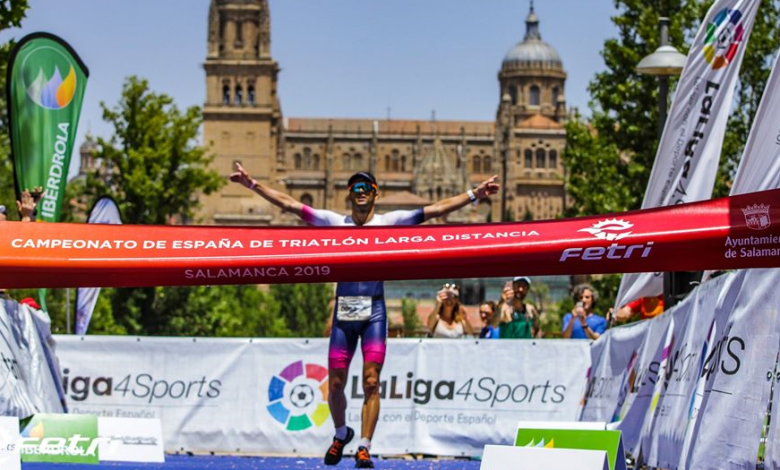 The Castilla y León Triathlon Federation, together with the organization of the Salamanca Triathlon, has decided postpone the competition that it was going to be held on June 27 and 28 and that this year
In addition to the regular appointments with the Media Distancia and the Olympic category, it was going to be for the second consecutive year Spanish Long Distance Championship.
The decision was made after knowing the new measures issued by the Government to face the health crisis of the covid-19 and that could be applied in the coming months.
These guidelines make it very uncertain and hasty to celebrate the competition on that date, since the athletes would not have enough time to prepare it with guarantees.
Likewise, there would be no certainty that it could be held so close to the possible end of the state of alarm.
Still undated
The new date for the Salamanca Triathlon will be agreed upon with the Spanish Triathlon Federation once it is certain that it can be set and will be announced in sufficient time for the triathletes to plan.
Given this new scenario, already registered triathletes can wait for the new date to be announced and, if they cannot go to it, request the return of the registration by sending an email to competitions@triatloncastillayleon.com.
From this email the casualties of the Medium Distance and Olympic events will be processed, having to go to the Spanish Triathlon Federation to request the return of the registration in the Spanish Championship