Armstrong: 40 years are nothing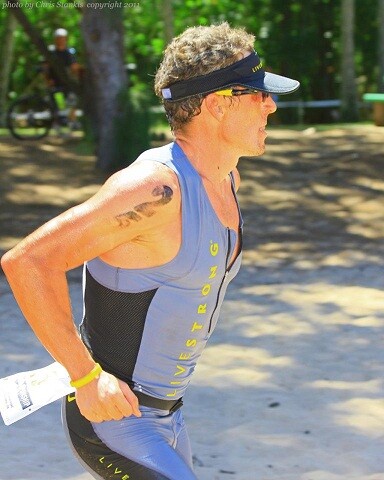 Movement is demonstrated by walking and that is what Lance Armstrong is doing who, at 40 years old and one season after leaving professional cycling, continues to compete at the highest level... and doing it very well.
Neither the investigation carried out by the FBI against him in the United States for doping, nor the repercussions that this matter has had in Europe have managed to undermine one of the key aspects in his entire professional career: his mental strength. He could be living off the income, dedicating himself to his children and his family, controlling his businesses, which have an important component in cycling, but the instinct of competition can with him.
Last weekend he ran the Xterra Triathlon World Championship, a modality that consists of 1.500 meters of swimming, 29,5 kilometers of mountain-bike and 9,8 kilometers of running. A sharp drop in the mountain bike event prevented him from getting into the top ten. He finished in XNUMXrd place.
The race was won by Austrian Michael Weiss. The Alava Eneko Llanos finished third.
Lance achieved the third fastest time in swimming and fifth in cycling. He was leading when he had a heavy fall, which prevented him from winning and hurt him in the foot race. He broke the helmet: "I don't remember a fall that hard in my entire cycling career and I don't remember ever breaking my helmet. When I got up I was a little stunned. I lost several minutes, "said the Texan, who ran in clothing from Livestrong, his Foundation against cancer. He became leader of the test. Then came the fall.
A week before the test he had said that "I am just a retired person who rides a bicycle. Without the hit, I could have been higher in the rankings, but it's the price you can pay when you race.
The truth is that the competitive streak, which he had never lost, had already recovered it with the fifth place he got in the Utah triathlon, scoring for the United States Championship. It had been 23 years since he participated in a triathlon. In his second test, in the town of Tempe (Arizona), he won.
Armstrong's presence on the small island of Maui was a complete revolution, since many news media traveled to that town to follow his evolution. The organizer of the race was delighted since this media interest will bring him more sponsors.
Conrad Stolz, who has been organizing the event for 16 years, said that "there have been more cameras than trees on the course. I'm delighted to have my test run.
Armstrong has returned to his origins since his beginnings in the world of sports were precisely in triathlon, where he became one of the best young people in his country. On two occasions he was proclaimed champion of the United States in 1989 and 1990, at 18 and 19 years old. Not even when he left cycling did he lose his meticulousness in preparing for competitions.
To improve his running, he contacted Alberto Salazar, a historic marathon runner who won the marathon held in New York three times. Salazar commented that Lance told him, "You have to get me to run a marathon at 2.30. If I succeed, in a triathlon I can do 2:55, which would allow me to be with the best.
The photographs show an Armstrong much thinner than when he was riding a bicycle. It should not be forgotten that after the metastatic testicular cancer that forced him to stop cycling, he appeared again in the professional world with ten kilos less than he weighed before suffering from this disease.