ASTROMAD 2011 a unique experience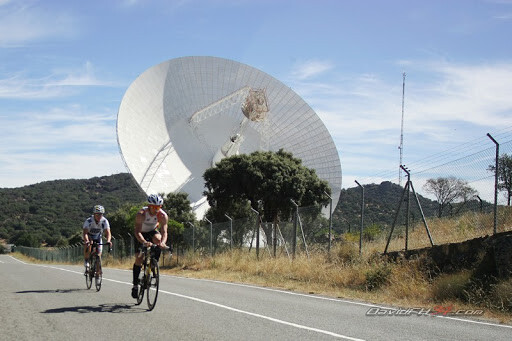 In a magnificent geographical enclave for the realization of a long and medium distance triathlon test, next September 10 will be held, for the second consecutive year in the Madrid town of Robledo de Chavela, the long distance triathlon, ASTROMAD 2011.
A triathlon cataloged by the organization as "the toughest triathlon in the world" has a distance of 3,9 km to swim 180 km in the cycling segment and 42 km of running on foot that run through the unparalleled places around the Reservoir of Pitted in the mountainous area of ​​the southwest of the Community of Madrid.
Among the most prominent triathletes, we will have the presence of Eva Valero Vázquez, in search of revalidating her title that she already achieved in the first ASTROMAD edition and with Amelia Torrego, champion in Titan 2006. In the men's category, highlight the presence of Carlos Mateos, champion de Madrid middle distance veterans, runner-up in Spain duathlon cros veterans and 4th in the world cros triathlon in its category.
Apart from the long distance, with the aim of offering affordable distances for anyone who wants to enjoy this sport, the organization has opened registrations for the Half ASTROMAD (1,9 km of swimming, 90km in the cycling segment and 21 km of running on foot) and SPRINT TRIATHLON (750m + 20 km + 5 km), which opens this year in order to encourage more triathletes to enjoy this sport.
The enclave of this town makes this triathlon a unique experience for the triathletes who participate in it. You will swim in the Picadas Reservoir, already by bike the competition will roll at more than 800m of altitude, through a unique natural environment, passing through the towns of Pelayos de la Presa, Cebreros, Hoyo de Pinares, Valdemaqueda, Fresnedillas Colmenar de Arroyo and Robledo de Chavela.
Do you want to know more about this test? go into: www.astromad.com