Australia wins against New Zealand in Devonport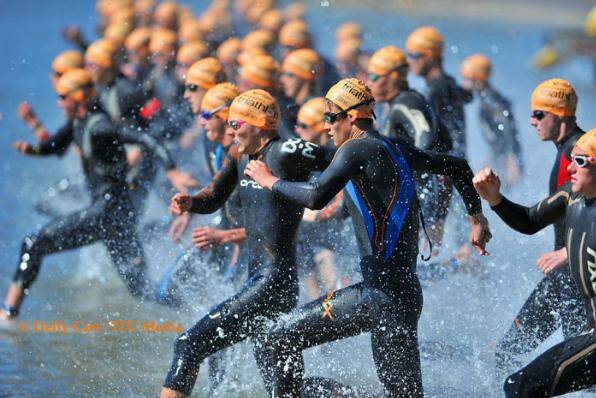 Australian Brendan Sexton won the Oceania Championship this Saturday, Devonport 2012 (Australia.) With a final time of 01:46:46, followed by New Zealander Kris Gemmell with a time of 01:47:27 and in third position came Australian Aaron Royle with a final time of 01:48:02
In the Women's category, Australia showed its good form, as it remained in the first three places. Enma Jackson prevailed with a time of 01:56:36, followed in second by Ashleigh Gentle at 50 seconds and Erin Densham occupying third place with a final time of 01:57:43
Sexton after a great sector of the race, investing a total of 30 minutes, 57 seconds, beat the New Zealander Kris Gemmell, current champion of Oceania, and the Australian Aaron Royle, in a test in which he had not planned to participate this year.
A fortnight ago, the 26-year-old athlete had to abandon the Australian sprint distance championship in (Geelong) after the seat of his bicycle broke. For this reason, Sexton decided to participate in Devonport, to run one last competition before the start of the ITU World Triathlon Series in Sydney.
Australian James Seear came out of the water first, followed closely by Courtney Atkinson, Mitchell Kealey and Tony Dodds
Already on the bike, a group of 15 men was formed, among whom were Atkinson, Dodds, Gemmell, Royle, Bevan Docherty, Ryan Bailie and Ryan Fisher. They entered T2 a minute before the second platoon. Gemmell and Atkinson immediately took the lead, and Sexton soon overtook them and taking first place until the very end.
Gemmell's second-place finish earned him the 2012 New Zealand national championship, while Tony Dodds finished fourth and Atkinson fifth. Chris McCormack was fourteenth and was eighth in the race. Docherty was unable to complete the race.
Men's Classification
| | | | | |
| --- | --- | --- | --- | --- |
| 1. | | AUS | | 01:46:46 |
| 2. | | NZL | | 01:47:27 |
| 3. | | AUS | | 01:48:02 |
Women's Classification
| | | | | |
| --- | --- | --- | --- | --- |
| 1. | | AUS | | 01:56:36 |
| 2. | | AUS | | 01:57:26 |
| 3. | | AUS | | 01:57:43 |
Full list