Avilés will once again host the Spanish Duathlon Championship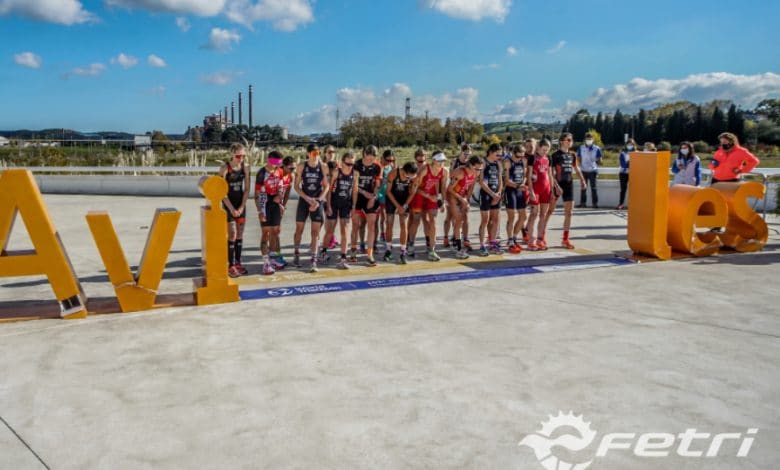 Avilés continues to consolidate itself in 2022 as duathlon capital hosting a new Spanish Championship of this discipline, the seventh since 2014 to be held in the Asturian city.
The appointment will take place on this occasion on 23 and 24 for April, putting the climax to a week of great atmosphere in the town that will begin with Easter Monday, very significant festivals rooted in Avilesian culture.
The Spanish Triathlon Federation thus continues to trust in the organizational capacity of Avilés, which in 2017 it designated as the preferred venue for the celebration of Duathlon nationals and renewing said condition in 2020 until, at least, 2023.
The experience of the organization of the 2021 World Championship, andhe second held in Avilés after the one in 2016, an event that Avilés assumed after the resignation of the Dutch city of Almere, and which was held on November 6 and 7 with the participation of 1.100 athletes from 37 countries.
The scrupulous work of the Spanish Triathlon Federation in line with the Avilés institutions, led by the Avilés City Council itself, led to the creation of a safe event with which not only could a weekend be enjoyed in the sports field, but also in regarding its suitability for the enjoyment of gastronomy and culture. The economic and media impact of this event exceeded 1.300.000 euros.
In the next edition of the Spanish Championship There are already about 400 registered athletes to compete in the streets of Avilés.
A figure that will surely increase in the near future, given that there were 1.537 athletes who took the start in the last national held in the city on April 10 and 11, 2021.
In this case, the last Spanish Championship left Avilés with an estimated economic impact of more than 400.000 euros.
All the information of the Spanish Duathlon Championship Avilés 2022 here!.