BH ZARAUZKO TRIATLOIA 2011 will have a bicycle circuit without traffic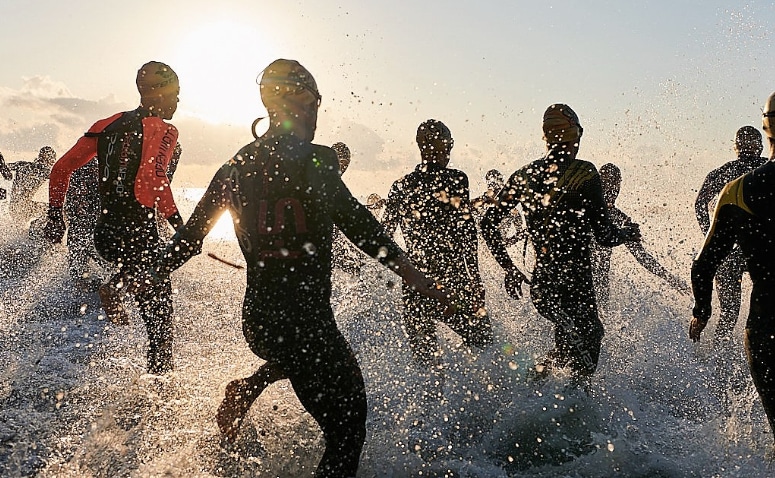 Thanks to the collaboration of the town councils of Getaria, Zarautz and Zumaia and the XXV Provincial Council of Gipuzkoa. edition of BH ZARAUZKO TRIATLOIA 2011 you can enjoy a bicycle circuit without traffic.
Only official and emergency vehicles will be allowed, as well as a minimum public transport service. And these will circulate in the same direction of the race. The circuit has been slightly modified to ensure these conditions and thus ensure the safety of the circuit.
The new Zarautz circuit is spectacular and very demanding. Eneko Llanos and Ainhoa ​​Murua completed this new bicycle circuit of the BH ZARAUZKO TRIATLOIA 2011, and you can see it in the following video (video edited by 3BAT TRIATLOI SHOP):
To complete the 76 km of the route, they will have to do 4 laps, starting from Zarautz in the direction of Getaria along the coast and returning through the Alto de Meagas.
(a) 3 laps of 21 km: (Zarautz - Getaria - Zumaia - Alto de Meagas - Zarautz)
In these first 3 laps they will have to climb the port of Meagas from Zumaia. It is a slope that does not have a very steep slope (average 3,21%) although it does have a considerable length of 3,8 km.
(b) 1 lap of 12 km: (Zarautz - Getaria - Alto de Garate - Alto de Meagas - Zarautz.)
In this fourth round, on the contrary, they will have to face a slope of 7,88% to climb to the Garate peak from Getaria. Its length is 2,8 km.
After 4 laps they must return to the pits and continue the race on foot (20 km.).
Take advantage of the Appointment with Eneko Llanos this Saturday to make the swimming crossing from Getaria to Zarautz
This Saturday, May 14, we propose you a luxury training session, touring the first section of the BH ZARAUZKO TRIATLOIA 2011 with Eneko Llanos. The journey will be recorded on video, as was done with the bicycle tour, and they will take underwater images.