Triathlon News
The competition calendar of the Aragonese Triathlon Federation resumes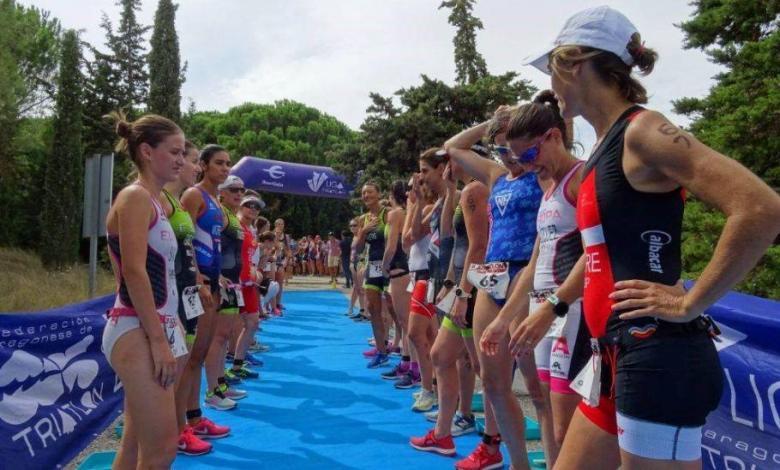 The Spanish Triathlon Federation and the rest of the regional triathlon federations have been working for many weeks in the recovery of the 2020 competition calendar It was suspended in March as a consequence of the health crisis.
Competitions with limits of 300 athletes
Once there are legal and sanitary guarantees to hold sporting events in Aragon, with a limit of 300 athletes, the Aragonese Triathlon Federation, together with its clubs and organizers, has planned a prudent and gradual return to the competitions of the Ibercaja League of Triathlon Clubs 2020.
As established by current legislation, and in the same sense that the regional and Spanish triathlon federations had already worked, the competitive return will be made by complying with a demanding health prevention protocol and corrective measures for sports practice.
The reference protocols will be both those published by FETRI (drawn up according to WHO and International Triathlon Union criteria) for the safe practice of our sport, such as the specific safety documents for each of the competitions.
Premises to be taken
The return to the Aragonese Triathlon Federation competitions will be carried out under the following premises:
La absolute provisionality of the calendar, always pending the definitive achievement of administrative permits and possible sanitary outbreaks, which we hope will not happen.
La modification and adaptation of competitions (exits, routes, transitions, goal, goal, etc.) to the current health prevention circumstances.
La appeal to the responsibility of all athletes to scrupulously comply with all the prevention measures established in each competition, and to be informed of them before registering and attending the event.
El appeal to tranquility, and to the security that our competitions will transmit. We hope that the athlete comes to the event to enjoy our sport.
From FATRI consider that sport at this time must be part of the solution to the social problems that have arisen.
The work developed to resume the competitive calendar, even with limitations, is part of that solution.
Registration opens today for the first of the scheduled competitions, the III Cierzo Aquathlon, within a provisional calendar that has been published on the FATRI website and that as of today it includes the following competitions:
August 2: Cierzo Triathlon Aquathlon
August 15: Cros La Estanca de Alcañiz Triathlon
August 16: Motorland Aragón Half Triathlon
August 30: Olympic Triathlon No Drafting Ejea
September 13: Duatlón Cros Villa Alfajarín
October 17: 23rd Duathlon Cros Mayencos de Jaca Trophy
October 24: XIII Duatlón Cros Ciudad de Alcañiz
November 1: Duatlón Cros Remolinos
November 15: II Duatlón Cros Belver de Cinca
November 22: Duatlón Cros Sierra de Armantes
(*) Other competitions are being valued in María de Huerva, Montalbán, etc.