The Korona Triathlon 2021 circuit opens registrations
It will have 5 duathlon and triathlon events between February and June.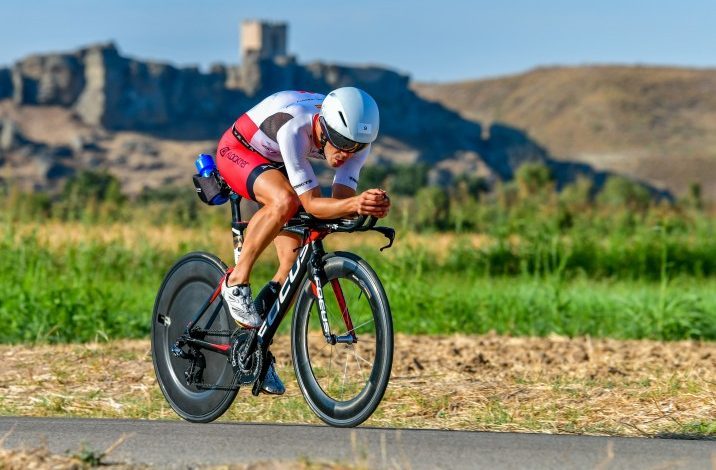 After a 2020 marked by the pandemic in which the Korona Triathlon circuit 2020 was able to organize 4 of its 5 tests, Korona returns with renewed strength to support the sport as a lever of recovery for all of us who practice the Duathlon and Triathlon
Begin third edition of Korona Madrid Triathlon, 5 duathlon and triathlon events that will begin in February and end in June.
The organizers were able to organize 4 of the 5 competitions in 2020 in a context marked by the pandemic, always following the strictest sanitary controls.
Korona Triathlon 2021 Calendar
Ecodumad Cross, February 13
Duathlon of Jarama. February 28
Ecodumad Road, March 14
Aranjuez Medium Distance Triathlon, May 9
Ecotrimad, June 12-13
The competitions
The circuit will begin with the 10th edition of Ecodumad Cross, on February 13 in San Agustín de Guadalix, already a classic of the Madrid calendar.
On February 28, the second test of the circuit will take place, the Duathlon of the Jarama. The competition includes a medium-distance duathlon and an Olympic-distance duathlon in a very fast circuit between Algete and Fuente el Saz.
This unique medium-distance duathlon in Madrid is an ideal test as training for medium and long-distance triathletes, facing their spring and summer competitions.
The 3rd test will be Ecodumad Road, Time trial by road duathlon teams, on March 14 at Parque Warner in Madrid.
A special test in a spectacular setting that 2020 meant one of the great novelties of the Madrid and national calendar.
As novelties in 2021, Ecodumad Cross and Ecodumad will include individual and relay events and the Duatlon del Jarama, the relay format, both in Olympic distance and in medium distance.
On May 9, the Triathlons will begin with the 3rd edition ofl Aranjuez Medium Distance Triathlon, limited to 450 participants, and that its participants liked so much in the 2020 edition, which was attended by participants from all over Spain, being the first medium-distance triathlon that was organized in 2020.
On June 12 and 13, the Korona 2021 circuit ends with the 10th edition of Ecotrimad, already a traditional and classic triathlon in the regional calendar.
The Korona Triathlon Madrid circuit has already opened registrations for all the tests.
More information: www.koronamadrid.com