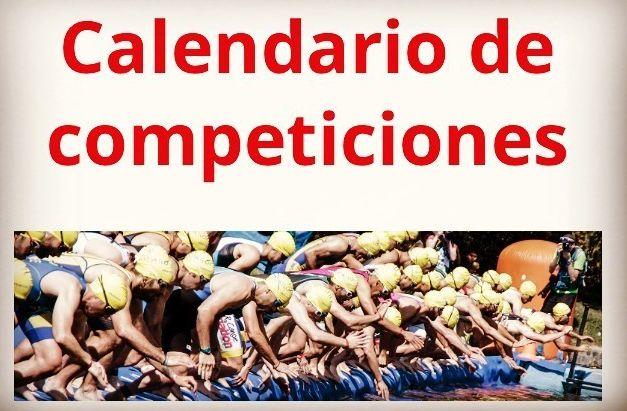 La Madrid Triathlon Federation, has launched the 2020 calendar for the rest of the season, after it had to be canceled due to the pandemic of Covid-19.
Now with the new normal that will start on June 22, competitions reappear but always with the safety of triathletes as the highest priority.
On its social networks, the Federation has published:
«Once the delegated commission met on June 5, 2020, the approval of changes to the calendar sports of the Madrid Triathlon Federation 2020.
The aforementioned calendar will be conditioned on the delivery by the organizers of each of the competitions of the Covid 19 prevention plans two months before the celebration of the test and the supervision and approval by the federation.
The priority of the Madrid Triathlon Federation is the safe testing and that they comply with all the requirements and regulations established by the health authorities and institutions responsible in this regard.
The organizers must also have all the permits required to carry out the event at regional and local level.
If tests fail Because they are affected by the negative evolution of the pandemic, the impossibility of complying with the established protocols or the organizational non-viability of the competition, the federation recommends that the organizers 100% refund of registration to the athletes registered as of the publication of this calendar, and in any case, said registration conditions and deadlines and return conditions must be clear and established in the registration information for the correct information of the athlete. "
Madrid Triathlon Calendar 2020
Competitions in the month of July
TBU
Competitions in the month of August
TBU
Olympic Ecotrimad without drafting and Sprint - Madrid Sprint Triathlon Championship - Korona Madrid Triathlon
TBU
Olympic Ecotrimad without drafting and Sprint - Madrid Sprint Triathlon Championship - Korona Madrid Triathlon
Competitions in the month of September
TBU
Duathlon Cross Valdebebas - Madrid Duathlon Cross Championship
TBU
MD Aranjuez Triathlon - Madrid Half Distance Triathlon Championship - Korona Madrid Triathlon
TBU
Villalbilla Supersprint Triathlon - Madrid Championship Supersprint Triathlon
TBU
TBU
Tri Cross series - Fuentidueña del Tajo - Madrid Cross Triathlon Championship
TBU
Half and Short Madrid Triathlon
Competitions in the month of October
TBU
Mixed Relay Duathlon and Open Colmenar - Madrid Championship Mixed Relay Duathlon
TBU
TBU
TBU
Santander Madrid Triathlon - Sprint and Supersprint
TBU
Santander Triathlon Madrid - Olympic
TBU
Duathlon Villa de Madrid - Madrid Short Duathlon Championship
Competitions in the month of November
TBU
08/11 / 2020M-506, San Martín de la Vega
Ecodumad Road - Madrid Duathlon Championship Team Time Trial Road - Korona Madrid Triathlon
TBU