This weekend El Casar hosts the Spanish Championship of Duathlon Cros.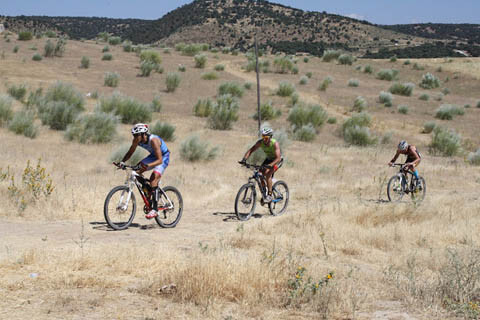 This weekend the Casar de Cáceres becomes the seat of the Spanish Championship of Duathlon Cros.
The municipality of Extremadura will host the last meeting of the intense national calendar of competitions that was held during 2013. The cadets will be the first to take the start on Saturday 23 from the 16: 00 hours, making a first segment of 3 km on foot, followed by 10 km cyclists with mountain bike and end with a final stretch of 1,5 km of running on foot.
While on Sunday, it will be the turn of the elite and sub23 categories from the 11: 30 hours. All of them will face a first race circuit on foot of 6 km, to continue after the first transition with 20 km cyclists on BTT around the city of Cáceres and finish with a career sector of 3 km.
In female elite, Anna Jörderns (third in the 2012 edition) is among the favorites to win, along with Vanessa Fernández, Ernestina Bastanchury, Ana Revilla o María Esther Fernández. While in the male elite category, Alexis Rodríguez (fourth classified in 2012), Julen Larrueca, Enrique de Diego, José Almagro o Miguel Gómez They are presented with clear options to take the victory in Extremadura.
After them, from the 12: 00 hours the departures of the Age Groups and the juniors will arrive, while from the 12: 30 hours will start the Paralympic duathlon. At the same time and throughout these two days, the Extremeña Federation of Triathlon, also has prepared numerous OPEN tests at various distances, with the aim of promoting the promotion of the duathlon in the town of Cáceres.
FETRI