European Triathlon Young Championship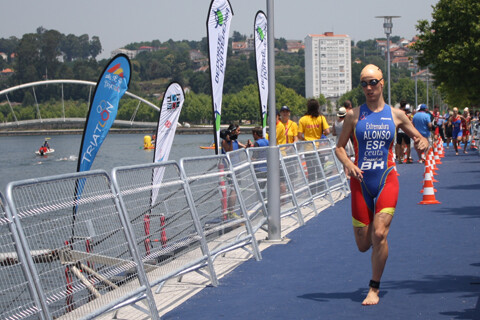 The French town of Tours is hosting the European Young Relay Triathlon Championship this weekend, in which Spain will be represented by a women's team and a men's team.
Madrid, August 25.- The best young category triathletes will meet next Saturday August 27 in the French town of Tours to participate in the European Team Triathlon Championship.
Spain will be represented in the female category by Camila Alonso, Diana Coton and Laura Gómez. In the male category we will have the presence of Aleix Domenech, Genis Grau and Antonio Benito
The team was selected based on the results obtained in the Qualifier for this category held last June in Madrid, where the first three classified obtained their access pass to this competition.
The test will begin on Saturday, August 27 at 16.45:300 p.m. and will have a 9.6-meter swim, 2.5 km cycling segment and XNUMX kilometers of running, where each triathlete will have to complete the circuit and give the relief to their partner until the three have completed the circuit.
More information and checklists: http://www.triathlon.org/events/event/2011_tours_etu_youth_triathlon_european_championships/