Luxury poster for the II Duathlon Sprint Diego Paredes
Fernando Alarza and Sonia Bejarano favorites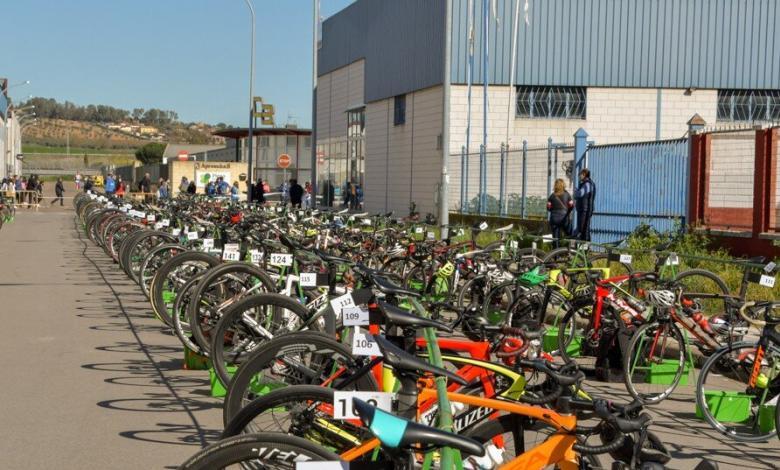 Coria will host, this Sunday, March 21, the second edition of the Duathlon Sprint Diego Paredes, which will also correspond to the Extremadura Duathlon Championship and it is included in the calendar of the Spanish Triathlon Federation.
The 150 participants who have registered for the event will have to complete a first 4,5-kilometer running sector, a 20-kilometer cycling segment and a second three-kilometer running sector.
The circuits
The sectors of Foot race They will begin on Calle Encierro and will run through the historic center of the town, passing through the main monuments such as the Castle, the Cathedral Square and the Roman walls.
In turn, the cycling segment It will start on the main avenue of Coria and after passing through the Toro roundabout, you will take the Casillas de Coria road, where you will have to make a 180 degree turn to retrace your steps.
Extremadura Duathlon Championship
As for the Extremadura Duathlon Championship, the best three in each category will be awarded a medal and the first three in the general classification with a cash prize.
Also the best team will be rewarded with a cash prize.
This year, the Coria test has a team of top-level athletes.
The most prominent name is Fernando Alarza, who participated in the Rio 2016 Olympic Games and is one of the most prominent representatives of the Spanish Triarmada.
In addition, in the male category, names such as Sergio Moreno, who has won the last two editions of the Extremadura Championship, or Albert Casillas, among others.
As for female participation, there will be the current champion of Spain of the modality Sonia Bejarano, who will have a tough rival in Cristina Duran.
The second edition of the Diego Paredes Sprint Duathlon is organized by the Sports Department of the Coria City Council, with the collaboration of the Extremadura Triathlon Federation, the Coria Triathlon Athletics Club and the Cauriense cycling club.