CEA Bétera and Saltoki Trikideak arrive as leaders of the Duathlon Club Leagues in Valladolid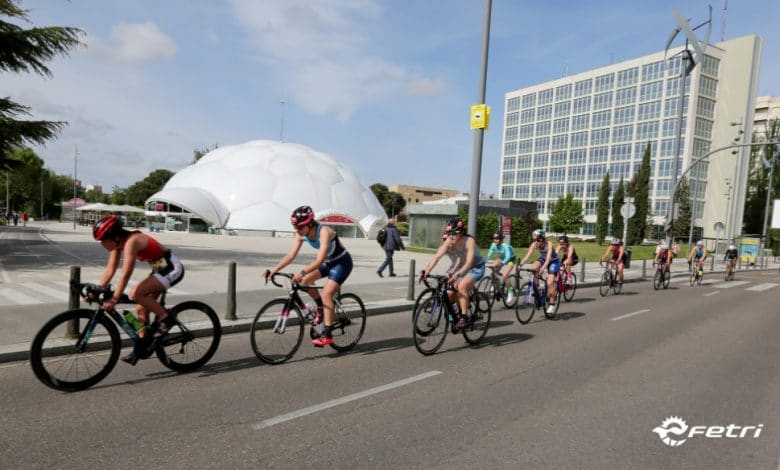 The women's team CEA Bétera and the male of Saltoki Trikideak They arrive as leaders of the First Division in the National League of Duathlon Clubs.
The double day that will be held next weekend in Valladolid will host the Spanish Duathlon Championships by Clubs y Mixed Relay, fourth and fifth days of the leagues, And the Spanish Triathlon Championship for Mixed Talent Relay.
For the second consecutive year, the tests will take clubs and duathletes from all over Spain to the Pucelana capital, to compete in the urban circuits around the river beach of Las Moreras Park.
After the start of the leagues in La Nucía with a three-day SuperSprint distance, CEA Bétera leads the classification of the Women's First Division, with an eight point advantage over Diablillos de Rivas, and twelve over Saltoki Trikideak.
Close to the fight for the first three positions are Katoa Barcelona and Náutico de Narón, and in the lower part they fight for permanence Fasttriatlon Barcelona, ​​Prat Triatló 1994, Ecosport Alcobendas and Triatlón Oviedo.
La Men's First Division presents Saltoki Trikideak as leader, with a difference of four points over the Diablillos de Rivas and Marlins Madrid Triathlon, and Alusigma Peñota Dental Portugaletekoa, and with Cidade de Lugo Fluvial and Soriano Triathlon close to the places of honor.
Spanish Championships Duathlon Clubs and Mixed Relays 2022
The competitions, on circuits of 5 kilometers for the first race on foot, 20 kilometers of cycling route, and 2 kilometers in the second and last race on foot, will begin on Saturday at 9:30 a.m.. with the Spanish Duathlon Championships for women's Third Division clubs.
The same category, male version, will start at 11:15. The Second Division clubs will compete at 13:14 p.m. the female category, and 40:XNUMX p.m. the masculine.
Finally, the First Division races will start at 16:10 p.m. the feminine one, and 18 h. the masculine.
In the Sunday morning there will be the Spanish Duathlon Championships for Mixed Relays both for adults and for the minor categories in the National League of Triathlon Talent Clubs, which will be the first to compete at 10 a.m.
The Absolute Mixed Relay are scheduled to start at 12 noon, the last award ceremony of the competitions at 13:30 p.m., culminating the penultimate league weekend, waiting for the latest scores for the clubs in the CRE Duathlon Spanish Championships and Relays of Alcobendas.