Triathlon News
Cesc Godoy favorite at the European Triathlon Cup in Rotterdam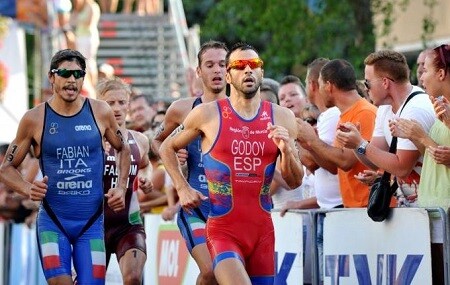 After his great performance last week in Altafulla where he was 2nd in the European Cup and Mediterranean Champion, Godoy is playing another new European cup competition on Saturday.
This next Saturday, July 23 in the city of Rotterdam (Netherlands) a new Triathlon European Cup will be held with the presence of Cesc Godoy with the number 1 and main favorite to win. Another national representative will also be in Liza, Guillermo Cuchillo,


In addition to Cesc other favorites to win are the Australian Matthew Robertsthe Brazilian Danilo Pimentel or the dutch Marco Van Der Stel
While in the female category there will be no Spanish representation, the main favorite is the American Kristen Kasper, along with her, also highlight the Belgian Craire Michel and the Italian Sara Dossena.
The competition is held under sprint distance, the women's event will be the first to be played, taking the exit at 15:30 p.m., while the men's test will begin at 17:00 p.m.
Photo: ITU